You should hire me because my experience is almost perfectly aligned with the requirements you asked for in your job listing. I have seven years' progressive experience in the hospitality industry, advancing from my initial role as a front desk associate with Excalibur Resort and Spa to my current position there as a concierge. I'm well-versed in providing world-class customer service to an upscale clientele, and I pride myself on my ability to quickly resolve problems so that our guests enjoy their time with us. 
You have explained that you are looking for a sales executive who is able to effectively manage over a dozen employees. In my 15 years of experience as a sales manager, I have developed strong motivational and team-building skills. I was twice awarded manager-of-the-year for my innovative strategies for motivating employees to meet and surpass quarterly deadlines. If hired, I will apply my leadership abilities and strategies to achieve profit gains in this position.
If asked this question, be honest and specific about your future goals, but consider this: A hiring manager wants to know a) if you've set realistic expectations for your career, b) if you have ambition (a.k.a., this interview isn't the first time you're considering the question), and c) if the position aligns with your goals and growth. Your best bet is to think realistically about where this position could take you and answer along those lines. And if the position isn't necessarily a one-way ticket to your aspirations? It's OK to say that you're not quite sure what the future holds, but that you see this experience playing an important role in helping you make that decision.
Answers to this question go one of two basic ways. Candidates try to show their incredible ambition (because that's what they think you want) by providing an extremely optimistic answer: "I want your job!" Or they try to show their humility (because that's what they think you want) by providing a meek, self-deprecating answer: "There are so many talented people here. I just want to do a great job and see where my talents take me."
Great candidates also want to be great employees. They know every organization is different -- and so are the key qualities of top performers in those organizations. Maybe your top performers work longer hours. Maybe creativity is more important than methodology. Maybe constantly landing new customers in new markets is more important than building long-term customer relationships. Maybe the key is a willingness to spend the same amount of time educating an entry-level customer as helping an enthusiast who wants high-end equipment.
Example: "Making a meaningful difference in the lives of my patients and their families motivate me to strive for excellence in everything I do. I look forward to seeing their reaction when we get a positive outcome that will change their lives forever. Like the family of a young boy we treated last year. At eight years old, he had experienced rapid weight gain and signs of depression. His parents described him as a usually joyful child, but now he seemed disengaged and uninterested in his typical schedule. In the end, we determined that it was hypothyroidism which is, of course, controllable with medication. The boy is adjusting well to the treatment and has returned to his joyful self. That's why I became a nurse and why I'm pursuing a position in pediatrics."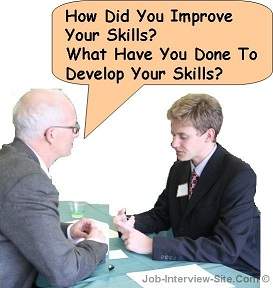 The best managers are strong but flexible, and that's exactly what you want to show off in your answer. (Think something like, "While every situation and every team member requires a bit of a different strategy, I tend to approach my employee relationships as a coach...") Then, share a couple of your best managerial moments, like when you grew your team from five to 15 or coached an underperforming employee to become the company's top salesperson.
Show how you will add value. For each qualification or strength that you've identified, think of a specific time where you used that trait to achieve something. Think about any other skills you may have that would add extra value, or any previous professional, personal or volunteer experiences that provide you with a unique perspective. Ultimately, this is your chance to tell the interviewer why you would be an invaluable employee.
Laid off is not fired: If you were part of a layoff, this is different from being fired. It was likely a financial decision by management, and you were part of a group that was targeted as part of budget cuts. Layoffs are typically not personal -- they are just business. Hiring managers know this (and likely have been involved in one at some point in their careers).
Interview Questions What Are Your Goals?
Companies ask this for a number of reasons, from wanting to see what the competition is for you to sniffing out whether you're serious about the industry. "Often the best approach is to mention that you are exploring a number of other similar options in the company's industry," says job search expert Alison Doyle. "It can be helpful to mention that a common characteristic of all the jobs you are applying to is the opportunity to apply some critical abilities and skills that you possess. For example, you might say 'I am applying for several positions with IT consulting firms where I can analyze client needs and translate them to development teams in order to find solutions to technology problems.'"
DON'T say a number. Why? you have the least amount of leverage possible at this point, assuming you're early in the interview process. You haven't finished interviewing with them, they don't know if you're any good or if they even want to hire you. So you can't command a high salary right now. If you go too low with your price, they'll hold you to it later. Go too high? You'll scare them off before they even know what you're worth!
What They Want to Know: Another typical question interviewers will ask is about your weaknesses. Do your best to frame your answers around positive aspects of your skills and abilities as an employee, turning seeming "weaknesses" into strengths. You can also share examples of skills you have improved, providing specific instances of how you have recognized a weakness and taken steps to correct it.
This interview question seems forward (not to mention intimidating!), but if you're asked it, you're in luck: There's no better setup for you to sell yourself and your skills to the hiring manager. Your job here is to craft an answer that covers three things: that you can not only do the work, you can deliver great results; that you'll really fit in with the team and culture; and that you'd be a better hire than any of the other candidates.
I was very fortunate to be hired by ABC Company right out of college. They taught me a lot about digital marketing, and it's been stimulating to work as a contributor to their creative teams. However, I'm ready for the next step. I've always been a leader—I was captain of the crew team in college, student body vice president, and I've served as team lead for most of our projects in FY 2019. I think I'm ready to move into management, but ABC Company already has very talented managers in place, and they won't be leaving such a great employer anytime soon. I've completed supplemental management training courses during my time there, and I know I can hit the ground running as your next digital marketing manager. 
Everyone disagrees with the boss from time to time, but in asking this interview question, hiring managers want to know that you can do so in a productive, professional way. "You don't want to tell the story about the time when you disagreed but your boss was being a jerk and you just gave in to keep the peace. And you don't want to tell the one where you realized you were wrong," says Peggy McKee of Career Confidential. "Tell the one where your actions made a positive difference on the outcome of the situation, whether it was a work-related outcome or a more effective and productive working relationship."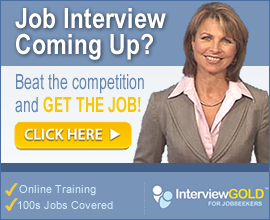 I'm not someone who is energized by or thrives in stressful environments. My first step in managing stress is to try to circumvent it by keeping my work processes very organized, and my attitude professional. When customers or associates come to me with issues, I try to look at things from their perspective, and initiate a collaborative problem-solving approach to keep the situation from escalating. I find that maintaining an efficient, congenial office with open lines of communication automatically reduces a lot of workplace stress. Of course, sometimes unanticipated stressors will arise. When this happens, I just take a deep breath, remembering that the person I'm dealing with is frustrated with a situation, not with me. I then actively listen to their concerns and make a plan to resolve the issue as quickly as possible.  
Example: "I'm able to stay calm when I focus on the bigger picture and break down my projects into smaller tasks. What is the ultimate goal I'm trying to achieve? From there, I make a list of action items with reasonable deadlines. Even if the big project is due tomorrow, I ask myself, 'What's something I can tackle in the next 30 minutes?' Before I know it, I've made significant progress and that impossible project doesn't seem so impossible."
Even so, if you're asked, provide a sharp, on-point answer. Be clear and precise. If you're a great problem solver, don't just say that: Provide a few examples, pertinent to the opening, that prove you're a great problem solver. If you're an emotionally intelligent leader, don't just say that: Provide a few examples that prove you know how to answer the unasked question.