You should think hard about how you can differentiate yourself from others -- every step of the way during the interview. Be memorable in a positive way even when answering these "boring questions." And, to be well-prepared to give smart answers to behavioral interview questions, read my article Smart Strategies to Answer to Behavioral Interview Questions
Tip: It's easy to get hung up on figuring out your single most impressive accomplishment. Instead, think of a few achievements that showcase your work ethic and values. If you can, pick examples that also tie back to the job you're applying for. The STAR method is a great tool to ensure you highlight not only your role but how you drove business results. 
If you are currently employed, you should be honest about the start date and show professionalism. You should tell them you would have to discuss a transition with your current company to see if they require a two-week notice (or some other timing). If you currently have a critical role, your potential new employer would expect a transition period.
Tip: It's easy to get hung up on figuring out your single most impressive accomplishment. Instead, think of a few achievements that showcase your work ethic and values. If you can, pick examples that also tie back to the job you're applying for. The STAR method is a great tool to ensure you highlight not only your role but how you drove business results. 
What They Want to Know: This question gives you an opportunity to show the interviewer what you know about the job and the company, so take time beforehand to thoroughly research the company, its products, services, culture and mission. Be specific about what makes you a good fit for this role, and mention aspects of the company and position that appeal to you most.
OK, if you get the admittedly much tougher follow-up question as to why you were let go (and the truth isn't exactly pretty), your best bet is to be honest (the job-seeking world is small, after all). But it doesn't have to be a deal-breaker. Share how you've grown and how you approach your job and life now as a result. If you can position the learning experience as an advantage for this next job, even better.
Interview Questions How to Motivate a Team?
First of all, don't feel overwhelmed by the process. We're going to start by matching your qualifications to the job requirements, brainstorming how these qualifications play out in real life, and then reviewing what makes you stand out as a candidate. Jot down notes as you go through each step. Then we'll work to combine them into a concise answer.
Keep it positive. Always try to put a positive slant on your responses to questions. It's better to give the impression that you're more motivated by the possibility of new opportunities than by trying to escape a bad situation. In addition, it's important to avoid bashing your current organization, colleagues or supervisor. An employer is not likely to want to bring on someone who talks negatively about a company.
How to Respond: While you should be honest in your answers, try to research the company before your interview to learn how they do business. Is good teamwork critical to their productivity? Or do they expect their staff to work independently? Is overtime or occasional weekend work required? Ideally, your responses to these questions will show that your work habits dovetail well with their own practices, expectations, and requirements.
Example: "I would say that as a security officer, I'm vigilant, proactive and committed to ensuring safe, secure, and orderly environments. In my last incident response rating, I received a 99% against the team average, which has been at around 97% over the past 3 years. I like to be thorough, documenting all incidents. I'm also a lifelong learner, always seeking out the latest security equipment and techniques to patrol buildings. I frequently make suggestions to management about security improvements and changes as my motivation comes from making a meaningful contribution."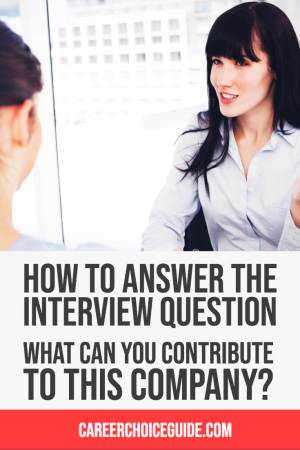 When they ask "how did you hear about the position?", the interviewer just wants to know if you've taken the time to research the company and if you have a genuine reason for wanting to talk with them. Mention a product, a mission statement on the website, a reputation for talented employees, or whatever else seems applicable to that specific company. Come up with a great reason. Don't make it seem like they're just one company among many. Or that you're sending your resume out to them for no particular reason other than wanting a job.

As a cyber security specialist, my greatest strength is my intellectual curiosity. I enjoy researching the latest technology trends so that our critical information technology systems remain uncompromised. Not only do I do this by reading the latest issues of cyber security journals, I also convinced my employer to fund my participation in quarterly information technology conferences. This has allowed me to build a network of peer resources—many of whom are leaders in the field—that I can call upon for strategies when new threats arise to our systems. 
Example: "I'm able to stay calm when I focus on the bigger picture and break down my projects into smaller tasks. What is the ultimate goal I'm trying to achieve? From there, I make a list of action items with reasonable deadlines. Even if the big project is due tomorrow, I ask myself, 'What's something I can tackle in the next 30 minutes?' Before I know it, I've made significant progress and that impossible project doesn't seem so impossible."
Example: "As an experienced, service-oriented professional with more than a decade of experience working in boutique salons, I thrive on creating a welcoming environment for all clients and providing the highest quality skincare services. My specialized training and strong interpersonal skills have helped me become adept at developing long-term, trusted relationships that help to build a loyal client base. Some of my clients have been with me since the beginning—more than ten years now. These relationships are the reason I'm excited to go to work every day."
What your interviewer is really trying to do with this question—beyond identifying any major red flags—is to gauge your self-awareness and honesty. So, "I can't meet a deadline to save my life" is not an option—but neither is "Nothing! I'm perfect!" Strike a balance by thinking of something that you struggle with but that you're working to improve. For example, maybe you've never been strong at public speaking, but you've recently volunteered to run meetings to help you be more comfortable when addressing a crowd.
"Choose an answer that shows that you can meet a stressful situation head-on in a productive, positive manner and let nothing stop you from accomplishing your goals," says McKee. A great approach is to talk through your go-to stress-reduction tactics (making the world's greatest to-do list, stopping to take 10 deep breaths), and then share an example of a stressful situation you navigated with ease.