Example: "What I liked most about my last position the ability contribute in a collaborative way with other teams. Each team member was encouraged to bring new ideas to the project which were respectfully considered by all. For example, we once worked with a client who was relying on us to solve a critical issue. Our team met to discuss the situation. After I recommended a plan to resolve the issue, we took time considering the pros and the cons of the solution, building on how to make the idea better and more comprehensive. When we implemented it, it worked better and faster than everyone expected. The client was very pleased."
Reliable salary calculators, like the one used by Glassdoor.com, say that experienced sous chefs here in Portland average around $50,964 a year, 5 percent below the national average. I brought home around $49,700 last year. While I would definitely welcome a salary over $50K, particularly given the cost of living here, I'm open to negotiation if a lower salary was accompanied by greater flexibility in scheduling and additional vacation time.
Tip: Much like the previous question about motivation, employers might ask what you are passionate about to better understand what drives you and what you care most deeply about. This can both help them understand whether you are a good fit for the role and if it fits into your larger goals. To answer, select something you are genuinely passionate about, explain why you're passionate about it, give examples of how you've pursued this passion and relate it back to the job.
Job-Hunt's Working with Recruiters Expert Jeff Lipschultz is a 20+ year veteran in management, hiring, and recruiting of all types of business and technical professionals. He has worked in industries ranging from telecom to transportation to dotcom. Jeff is a founding partner of A-List Solutions, a Dallas-based recruiting and employment consulting company. Learn more about him through his company site alistsolutions.com. Follow Jeff on LinkedIn and on Twitter (@JLipschultz).
"I've heard great things about the work environment here from a few colleagues. And when I saw this job posting, it seemed to match my skills very closely. For example, I saw on the job description that you need somebody who's an expert in Java programming. This is what I focused on in both of my previous positions, and was even the focus of my academic work before graduating university. I consider myself an expert in Java and it's a skill I hope to continue specializing in."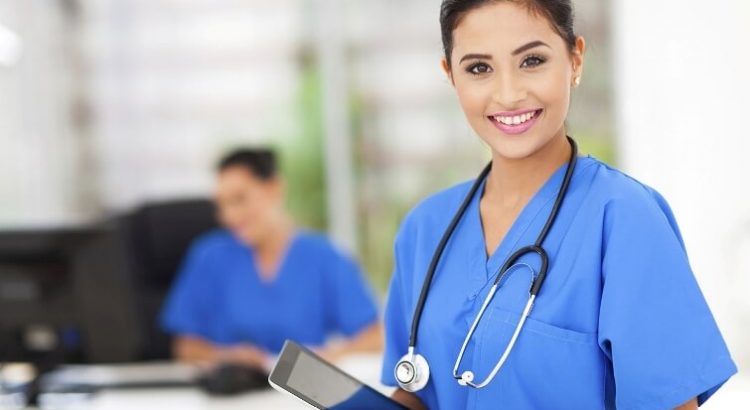 Again, companies want to hire people who are passionate about the job, so you should have a great answer about why you want the position. (And if you don't? You probably should apply elsewhere.) First, identify a couple of key factors that make the role a great fit for you (e.g., "I love customer support because I love the constant human interaction and the satisfaction that comes from helping someone solve a problem"), then share why you love the company (e.g., "I've always been passionate about education, and I think you guys are doing great things, so I want to be a part of it").
Interview Questions What Is Your Greatest Weakness?
This interview question seems forward (not to mention intimidating!), but if you're asked it, you're in luck: There's no better setup for you to sell yourself and your skills to the hiring manager. Your job here is to craft an answer that covers three things: that you can not only do the work, you can deliver great results; that you'll really fit in with the team and culture; and that you'd be a better hire than any of the other candidates.
Don't be thrown off by this question—just take a deep breath and explain to the hiring manager why you've made the career decisions you have. More importantly, give a few examples of how your past experience is transferrable to the new role. This doesn't have to be a direct connection; in fact, it's often more impressive when a candidate can make seemingly irrelevant experience seem very relevant to the role.
Interview Questions How to Improve Performance?
As an ER nurse, I find that the best way for me to de-stress when I'm not working is to relax outdoors, rain or shine. I've always been an avid hiker, nature photographer and trout fisher, and one of my favorite things to do is to volunteer with the U.S. Forest Service and with local salmon habitat restoration groups. I also lead group hikes on some of Mt. Baker's more challenging trails. This is where the skills I developed during my initial training as a military nurse sometimes come in handy. My current personal goal is to climb Mt. Rainier next summer. Being outdoors never fails to renew my spirit so that I'm able to be the best ER nurse I can be.  
Any candidate can read and regurgitate the company's "About" page. So, when interviewers ask this, they aren't necessarily trying to gauge whether you understand the mission—they want to know whether you care about it. Start with one line that shows you understand the company's goals, using a couple key words and phrases from the website, but then go on to make it personal. Say, "I'm personally drawn to this mission because…" or "I really believe in this approach because…" and share a personal example or two.
Whenever possible, you should speak about your achievements from the perspective of an employer (helping them to find new customers, helping them to improve their reputation, building good atmosphere on the workplace, earning more money, etc), rather than achievements from your own perspective (getting promoted, earning a degree or certification, etc).
Example: "Earlier in my career I noticed that because I was so enthusiastic about my work, I had a tendency to say 'yes' when I should have been saying 'no.' At one point I ended up so overwhelmed by my workload, taking on so many projects, that I was working evenings and weekends. It was stressful, and that stress affected my production quality. I realized this was counterproductive, so I started using workload management tools to set better expectations for myself and my teammates."
I am Mario, 25 years old, and I have just finished my Masters in Economy. I enjoy team work, and I am looking for my first job, ideally in a big company. I want to learn, and meet like-minded people in work. In my free time I like to run, read, and meet with friends. I try to have positive outlook of life, and take everything that comes my way as an opportunity to become a better person.
Example: "When it comes to managing people, my teaching philosophy is to start by asking questions that hopefully get the person to come to a new conclusion on their own. This way, they feel ownership over the learning rather than feeling micro-managed. For example, in my last role, I was editing an article written by a copywriter I managed. The story didn't have a clear focus or hook. In a one-on-one meeting, I asked her what she thought was the main point of the article if she had to sum it up in a sentence. From there, I asked if she thought the focus was clear in the article. She didn't think it was clear and instead thought she should rework her introduction and conclusion. As a result, the article improved and my direct report learned a valuable writing lesson that she carried into her future work."
You should hire me because my experience is almost perfectly aligned with the requirements you asked for in your job listing. I have seven years' progressive experience in the hospitality industry, advancing from my initial role as a front desk associate with Excalibur Resort and Spa to my current position there as a concierge. I'm well-versed in providing world-class customer service to an upscale clientele, and I pride myself on my ability to quickly resolve problems so that our guests enjoy their time with us. 
Interview Questions What Is Your Management Style?
My greatest weakness used to be procrastination. Friends who knew my work style would tease me, saying, "Panic precipitates performance." In college, I was the person who pulled all-nighters to finish their essay right before deadline. This isn't as irresponsible as it sounds—from the moment I'm assigned a project, I'm thinking about it. Most of my first and second drafts get composed mentally, so it's only a matter of writing down the final draft. And, since I have an excellent command of grammar, I don't have to spend much time proofreading or revising.
Remember that employers hire workers to solve a problem, whether it's boosting sales or streamlining processes or building a brand. Your goal when making your pitch is to show that you're the best person to solve that problem. Interviewers ask questions about why you should be hired to measure how you qualify for the job and fit in with the company.
Example: "I'm looking for an opportunity that gives me the ability to build closer, long-term relationships with clients. In my current role, the sales cycle is so short that I don't spend as much time building a rapport with my customers as I'd like. Relationship-building is one of the reasons I chose a career in sales, and I look forward to working with a company where that's a top priority."
Content -- Employers want to know you feel you can fit in at the company quickly. That means not only deliverables in the job description, but also your fit with the company culture. You will likely have to do some homework to answer this one. You need to understand the reasons why others enjoy working there. Is it a great place to advance your skills, have great challenges to add to your resume, or will it allow you to grow as a professional?
Start by explaining what you'd need to do to get ramped up. What information would you need? What parts of the company would you need to familiarize yourself with? What other employees would you want to sit down with? Next, choose a couple of areas where you think you can make meaningful contributions right away. (e.g., "I think a great starter project would be diving into your email marketing campaigns and setting up a tracking system for them.") Sure, if you get the job, you (or your new employer) might decide there's a better starting place, but having an answer prepared will show the interviewer where you can add immediate impact—and that you're excited to get started.
Seemingly random personality-test type questions like these come up in interviews generally because hiring managers want to see how you can think on your feet. There's no wrong answer here, but you'll immediately gain bonus points if your answer helps you share your strengths or personality or connect with the hiring manager. Pro tip: Come up with a stalling tactic to buy yourself some thinking time, such as saying, "Now, that is a great question. I think I would have to say… "
How To Respond: Before your interview, try to envision how, in an ideal case scenario, you would be able to enjoy longevity with the company you are applying to. What would you like to be doing in five years? Ten? Think about how best to align your career goals to the opportunities offered by the employer. Then, in your answer, "sell" your candidacy by enthusiastically postulating how you would be able to contribute to their operations and, steadily, assume positions of increasing responsibility.
Keep it positive. Always try to put a positive slant on your responses to questions. It's better to give the impression that you're more motivated by the possibility of new opportunities than by trying to escape a bad situation. In addition, it's important to avoid bashing your current organization, colleagues or supervisor. An employer is not likely to want to bring on someone who talks negatively about a company.
Everyone disagrees with the boss from time to time, but in asking this interview question, hiring managers want to know that you can do so in a productive, professional way. "You don't want to tell the story about the time when you disagreed but your boss was being a jerk and you just gave in to keep the peace. And you don't want to tell the one where you realized you were wrong," says Peggy McKee of Career Confidential. "Tell the one where your actions made a positive difference on the outcome of the situation, whether it was a work-related outcome or a more effective and productive working relationship."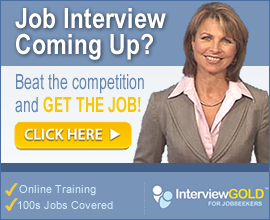 This interview question seems forward (not to mention intimidating!), but if you're asked it, you're in luck: There's no better setup for you to sell yourself and your skills to the hiring manager. Your job here is to craft an answer that covers three things: that you can not only do the work, you can deliver great results; that you'll really fit in with the team and culture; and that you'd be a better hire than any of the other candidates.