What They Want to Know: Another typical question interviewers will ask is about your weaknesses. Do your best to frame your answers around positive aspects of your skills and abilities as an employee, turning seeming "weaknesses" into strengths. You can also share examples of skills you have improved, providing specific instances of how you have recognized a weakness and taken steps to correct it.
As an ER nurse, I find that the best way for me to de-stress when I'm not working is to relax outdoors, rain or shine. I've always been an avid hiker, nature photographer and trout fisher, and one of my favorite things to do is to volunteer with the U.S. Forest Service and with local salmon habitat restoration groups. I also lead group hikes on some of Mt. Baker's more challenging trails. This is where the skills I developed during my initial training as a military nurse sometimes come in handy. My current personal goal is to climb Mt. Rainier next summer. Being outdoors never fails to renew my spirit so that I'm able to be the best ER nurse I can be.  
"I've heard great things about the work environment here from a few colleagues. And when I saw this job posting, it seemed to match my skills very closely. For example, I saw on the job description that you need somebody who's an expert in Java programming. This is what I focused on in both of my previous positions, and was even the focus of my academic work before graduating university. I consider myself an expert in Java and it's a skill I hope to continue specializing in."
Questions about your family status, gender ("How would you handle managing a team of all men?"), nationality ("Where were you born?"), religion, or age, are illegal—but they still get asked (and frequently). Of course, not always with ill intent—the interviewer might just be trying to make conversation—but you should definitely tie any questions about your personal life (or anything else you think might be inappropriate) back to the job at hand. For this question, think: "You know, I'm not quite there yet. But I am very interested in the career paths at your company. Can you tell me more about that?"
Interviewers ask personal questions in an interview to "see if candidates will fit in with the culture [and] give them the opportunity to open up and display their personality, too," says longtime hiring manager Mitch Fortner. "In other words, if someone asks about your hobbies outside of work, it's totally OK to open up and share what really makes you tick. (Do keep it semi-professional, though: Saying you like to have a few beers at the local hot spot on Saturday night is fine. Telling them that Monday is usually a rough day for you because you're always hungover is not.)"
Example: "It was the first day of my boss's two-week vacation and our agency's highest-paying client threatened to leave because he didn't feel he was getting the personalized service he was promised. I spent my lunch hour on the phone with him, talking through his concerns. We even brainstormed ideas for his next campaign. He was so grateful for the personal attention that he signed another six-month contract before my boss even returned from her trip."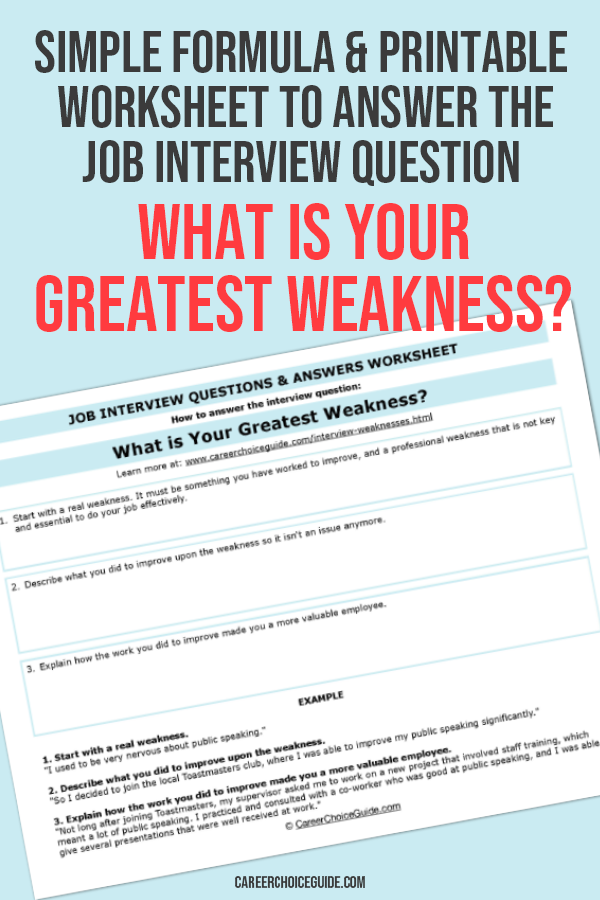 "Choose an answer that shows that you can meet a stressful situation head-on in a productive, positive manner and let nothing stop you from accomplishing your goals," says McKee. A great approach is to talk through your go-to stress-reduction tactics (making the world's greatest to-do list, stopping to take 10 deep breaths), and then share an example of a stressful situation you navigated with ease.