I'm not someone who is energized by or thrives in stressful environments. My first step in managing stress is to try to circumvent it by keeping my work processes very organized, and my attitude professional. When customers or associates come to me with issues, I try to look at things from their perspective, and initiate a collaborative problem-solving approach to keep the situation from escalating. I find that maintaining an efficient, congenial office with open lines of communication automatically reduces a lot of workplace stress. Of course, sometimes unanticipated stressors will arise. When this happens, I just take a deep breath, remembering that the person I'm dealing with is frustrated with a situation, not with me. I then actively listen to their concerns and make a plan to resolve the issue as quickly as possible.  
Whenever possible, you should speak about your achievements from the perspective of an employer (helping them to find new customers, helping them to improve their reputation, building good atmosphere on the workplace, earning more money, etc), rather than achievements from your own perspective (getting promoted, earning a degree or certification, etc).
Example: "Making a meaningful difference in the lives of my patients and their families motivate me to strive for excellence in everything I do. I look forward to seeing their reaction when we get a positive outcome that will change their lives forever. Like the family of a young boy we treated last year. At eight years old, he had experienced rapid weight gain and signs of depression. His parents described him as a usually joyful child, but now he seemed disengaged and uninterested in his typical schedule. In the end, we determined that it was hypothyroidism which is, of course, controllable with medication. The boy is adjusting well to the treatment and has returned to his joyful self. That's why I became a nurse and why I'm pursuing a position in pediatrics."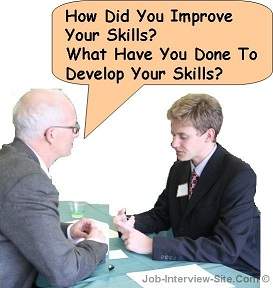 I think the most difficult situation I face as a production manager is when I have to lay off staff, either because they aren't doing their job properly or, even worse, because sales are down. When I can, I try to work with underperforming personnel to see if we can't improve their efficiency. If not, then I hand them their pink slip and give them straightforward reasons for why they are being laid off. No one wants to be fired without an explanation. When this happens, I keep my tone polite and avoid using too many "you" statements; I absolutely do not want to cast shame on them. 
Based on what you've said and from the research I've done, your company is looking for an administrative assistant who is both strong in interpersonal skills and in tech skills. I believe my experience aligns well with that and makes me a great fit. I'm an effective communicator who is skilled in giving oral presentations, speaking on the phone, and communicating via email. I'm also fluent in a number of relevant software programs, including content management systems and spreadsheet suites. I'd really love to bring my diverse skill set to your company.
Again, companies want to hire people who are passionate about the job, so you should have a great answer about why you want the position. (And if you don't? You probably should apply elsewhere.) First, identify a couple of key factors that make the role a great fit for you (e.g., "I love customer support because I love the constant human interaction and the satisfaction that comes from helping someone solve a problem"), then share why you love the company (e.g., "I've always been passionate about education, and I think you guys are doing great things, so I want to be a part of it"). What Interview Questions Should I Expect?
Example: "What I liked most about my last position the ability contribute in a collaborative way with other teams. Each team member was encouraged to bring new ideas to the project which were respectfully considered by all. For example, we once worked with a client who was relying on us to solve a critical issue. Our team met to discuss the situation. After I recommended a plan to resolve the issue, we took time considering the pros and the cons of the solution, building on how to make the idea better and more comprehensive. When we implemented it, it worked better and faster than everyone expected. The client was very pleased."
Most Common Job Interview Questions
"In my most recent position, I had recently been promoted to Supervisor, and was managing the department on my own right before the department closed. An employee was acting out and I confronted him in front of everybody. It made the situation worse and caused a lot of distraction for every employee on the floor. I failed to lead properly in this situation, and spoke to my manager the next day to discuss what I could have done differently. We both agreed that I should have handled this in-private with the employee, by asking them to step inside my office with me. If I had done this instead of reacting the way I did, the situation would have turned out much better. From that point onward, I am always conscious of whether a discussion with a team member should occur in public or behind closed doors, and it made me a better leader."
This interview question seems forward (not to mention intimidating!), but if you're asked it, you're in luck: There's no better setup for you to sell yourself and your skills to the hiring manager. Your job here is to craft an answer that covers three things: that you can not only do the work, you can deliver great results; that you'll really fit in with the team and culture; and that you'd be a better hire than any of the other candidates.
If you are currently employed, you should be honest about the start date and show professionalism. You should tell them you would have to discuss a transition with your current company to see if they require a two-week notice (or some other timing). If you currently have a critical role, your potential new employer would expect a transition period.
Any candidate can read and regurgitate the company's "About" page. So, when interviewers ask this, they aren't necessarily trying to gauge whether you understand the mission—they want to know whether you care about it. Start with one line that shows you understand the company's goals, using a couple key words and phrases from the website, but then go on to make it personal. Say, "I'm personally drawn to this mission because…" or "I really believe in this approach because…" and share a personal example or two.
How To Respond: Take the "middle road" as you answer these questions: you don't want to appear overly cocky or full of yourself, but neither do you want to be self-deprecating or "hide your light under a bushel." The best tone to use is one of quiet confidence. If you are asked a "trick" question about your weaknesses or mistakes you have made in the past, own up to a minor failing but then explain how you learned to remediate the issue.
You can start by reviewing the top 50 popular interview questions asked by employers, as well as the sample answers for each question on the list. Click through to the Best Answers links to get tips on what information you should include in your response - as well as what details to leave out. You can expect to hear at least one - and likely more - of these questions during your next job interview.
Which Interview Questions to Ask?
First of all, don't feel overwhelmed by the process. We're going to start by matching your qualifications to the job requirements, brainstorming how these qualifications play out in real life, and then reviewing what makes you stand out as a candidate. Jot down notes as you go through each step. Then we'll work to combine them into a concise answer.