Tip: It's easy to get hung up on figuring out your single most impressive accomplishment. Instead, think of a few achievements that showcase your work ethic and values. If you can, pick examples that also tie back to the job you're applying for. The STAR method is a great tool to ensure you highlight not only your role but how you drove business results. 
OK, if you get the admittedly much tougher follow-up question as to why you were let go (and the truth isn't exactly pretty), your best bet is to be honest (the job-seeking world is small, after all). But it doesn't have to be a deal-breaker. Share how you've grown and how you approach your job and life now as a result. If you can position the learning experience as an advantage for this next job, even better.
Interview Questions How to Motivate a Team?
Remember that employers hire workers to solve a problem, whether it's boosting sales or streamlining processes or building a brand. Your goal when making your pitch is to show that you're the best person to solve that problem. Interviewers ask questions about why you should be hired to measure how you qualify for the job and fit in with the company.
How to Respond: While you should be honest in your answers, try to research the company before your interview to learn how they do business. Is good teamwork critical to their productivity? Or do they expect their staff to work independently? Is overtime or occasional weekend work required? Ideally, your responses to these questions will show that your work habits dovetail well with their own practices, expectations, and requirements.
This question seems simple, so many people fail to prepare for it, but it's crucial. Here's the deal: Don't give your complete employment (or personal) history. Instead give a pitch—one that's concise and compelling and that shows exactly why you're the right fit for the job. Start off with the 2-3 specific accomplishments or experiences that you most want the interviewer to know about, then wrap up talking about how that prior experience has positioned you for this specific role.
This is a tough question to answer without dipping into platitudes. Try sharing leadership examples instead. Say, "The best way for me to answer that is to give you a few examples of leadership challenges I've faced," and then share situations where you dealt with a problem, motivated a team, worked through a crisis. Explain what you did and that will give the interviewer a great sense of how you lead. How Interview Questions and Answers?
This is a common one at startups (and one of our personal favorites here at The Muse). Hiring managers want to know that you not only have some background on the company, but that you're able to think critically about it and come to the table with new ideas. So, come with new ideas! What new features would you love to see? How could the company increase conversions? How could customer service be improved? You don't need to have the company's four-year strategy figured out, but do share your thoughts, and more importantly, show how your interests and expertise would lend themselves to the job.

Content -- Employers want to know you feel you can fit in at the company quickly. That means not only deliverables in the job description, but also your fit with the company culture. You will likely have to do some homework to answer this one. You need to understand the reasons why others enjoy working there. Is it a great place to advance your skills, have great challenges to add to your resume, or will it allow you to grow as a professional?
"In my most recent position, I had recently been promoted to Supervisor, and was managing the department on my own right before the department closed. An employee was acting out and I confronted him in front of everybody. It made the situation worse and caused a lot of distraction for every employee on the floor. I failed to lead properly in this situation, and spoke to my manager the next day to discuss what I could have done differently. We both agreed that I should have handled this in-private with the employee, by asking them to step inside my office with me. If I had done this instead of reacting the way I did, the situation would have turned out much better. From that point onward, I am always conscious of whether a discussion with a team member should occur in public or behind closed doors, and it made me a better leader."
"I've heard great things about the work environment here from a few colleagues. And when I saw this job posting, it seemed to match my skills very closely. For example, I saw on the job description that you need somebody who's an expert in Java programming. This is what I focused on in both of my previous positions, and was even the focus of my academic work before graduating university. I consider myself an expert in Java and it's a skill I hope to continue specializing in."
If asked this question, be honest and specific about your future goals, but consider this: A hiring manager wants to know a) if you've set realistic expectations for your career, b) if you have ambition (a.k.a., this interview isn't the first time you're considering the question), and c) if the position aligns with your goals and growth. Your best bet is to think realistically about where this position could take you and answer along those lines. And if the position isn't necessarily a one-way ticket to your aspirations? It's OK to say that you're not quite sure what the future holds, but that you see this experience playing an important role in helping you make that decision.
Example: "While I enjoyed my time learning and growing in my last job, there was a lack of opportunity in the way I wanted to progress in my career. I deeply enjoy being challenged and getting better at what I do, which I understand is a top priority for managers at your organization. That's why I'm excited to continue having conversations about this opportunity."
What They Want to Know: Another typical question interviewers will ask is about your weaknesses. Do your best to frame your answers around positive aspects of your skills and abilities as an employee, turning seeming "weaknesses" into strengths. You can also share examples of skills you have improved, providing specific instances of how you have recognized a weakness and taken steps to correct it.
Tip: This question is often used to assess how well you perform under pressure as well as your problem-solving abilities. Keep in mind stories are more memorable than facts and figures, so strive to "show" instead of "tell." This is also an excellent opportunity to show your human side and how you're willing to go the extra mile without being asked.
Show how you will add value. For each qualification or strength that you've identified, think of a specific time where you used that trait to achieve something. Think about any other skills you may have that would add extra value, or any previous professional, personal or volunteer experiences that provide you with a unique perspective. Ultimately, this is your chance to tell the interviewer why you would be an invaluable employee.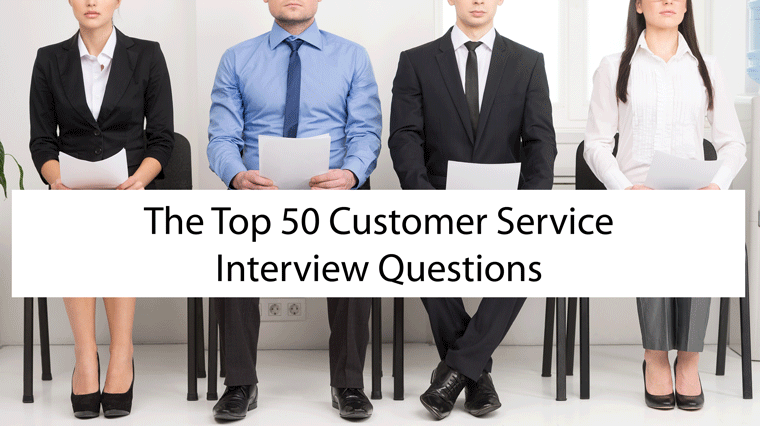 Well, seriously, you might get asked brainteaser questions like these, especially in quantitative jobs. But remember that the interviewer doesn't necessarily want an exact number—he wants to make sure that you understand what's being asked of you, and that you can set into motion a systematic and logical way to respond. So, just take a deep breath, and start thinking through the math. (Yes, it's OK to ask for a pen and paper!)
Questions to Ask During a Job Interview
Example: "When it comes to managing people, my teaching philosophy is to start by asking questions that hopefully get the person to come to a new conclusion on their own. This way, they feel ownership over the learning rather than feeling micro-managed. For example, in my last role, I was editing an article written by a copywriter I managed. The story didn't have a clear focus or hook. In a one-on-one meeting, I asked her what she thought was the main point of the article if she had to sum it up in a sentence. From there, I asked if she thought the focus was clear in the article. She didn't think it was clear and instead thought she should rework her introduction and conclusion. As a result, the article improved and my direct report learned a valuable writing lesson that she carried into her future work."
I think the most difficult situation I face as a production manager is when I have to lay off staff, either because they aren't doing their job properly or, even worse, because sales are down. When I can, I try to work with underperforming personnel to see if we can't improve their efficiency. If not, then I hand them their pink slip and give them straightforward reasons for why they are being laid off. No one wants to be fired without an explanation. When this happens, I keep my tone polite and avoid using too many "you" statements; I absolutely do not want to cast shame on them.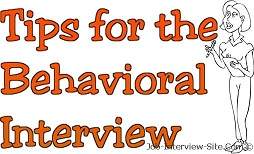 Interviewers ask personal questions in an interview to "see if candidates will fit in with the culture [and] give them the opportunity to open up and display their personality, too," says longtime hiring manager Mitch Fortner. "In other words, if someone asks about your hobbies outside of work, it's totally OK to open up and share what really makes you tick. (Do keep it semi-professional, though: Saying you like to have a few beers at the local hot spot on Saturday night is fine. Telling them that Monday is usually a rough day for you because you're always hungover is not.)"
Of course, if you have an issue that is very important to you that could be a deal-breaker (like company culture), you can mention it. Just be prepared for them to take one extreme or the other. For example, maybe you only want to work for companies that buy from vendors in your home country. The hiring manager will let you know if their company does this. And if they don't, I guess the interview is over.
So take a step back and think about the job you're applying for and the company's culture (because every company has one, whether intentional or unintentional). If a flexible schedule is important to you, but the company doesn't offer one, focus on something else. If you like constant direction and support and the company expects employees to self-manage, focus on something else.
Any candidate can read and regurgitate the company's "About" page. So, when interviewers ask this, they aren't necessarily trying to gauge whether you understand the mission—they want to know whether you care about it. Start with one line that shows you understand the company's goals, using a couple key words and phrases from the website, but then go on to make it personal. Say, "I'm personally drawn to this mission because…" or "I really believe in this approach because…" and share a personal example or two.