Rarely do candidates come to the end of an interview feeling they've done their best. Maybe the conversation went in an unexpected direction. Maybe the interviewer focused on one aspect of their skills and totally ignored other key attributes. Or maybe candidates started the interview nervous and hesitant, and now wish they could go back and better describe their qualifications and experience.
In asking this behavioral interview question, "your interviewer wants to get a sense of how you will respond to conflict. Anyone can seem nice and pleasant in a job interview, but what will happen if you're hired and Gladys in Compliance starts getting in your face?" says Skillings. Again, you'll want to use the S-T-A-R method, being sure to focus on how you handled the situation professionally and productively, and ideally closing with a happy ending, like how you came to a resolution or compromise.
Employees who love their jobs naturally recommend their company to their friends and peers. The same is true for people in leadership positions -- people naturally try to bring on board talented people they previously worked with. They've built relationships, developed trust, and shown a level of competence that made someone go out of their way to follow them to a new organization.
Example: "I'm a natural problem-solver. I find it rewarding to dig deep and uncover solutions to challenges—it's like solving a puzzle. It's something I've always excelled at, and something I enjoy. Much of product development is about finding innovative solutions to challenging issues, which is what drew me to this career path in the first place."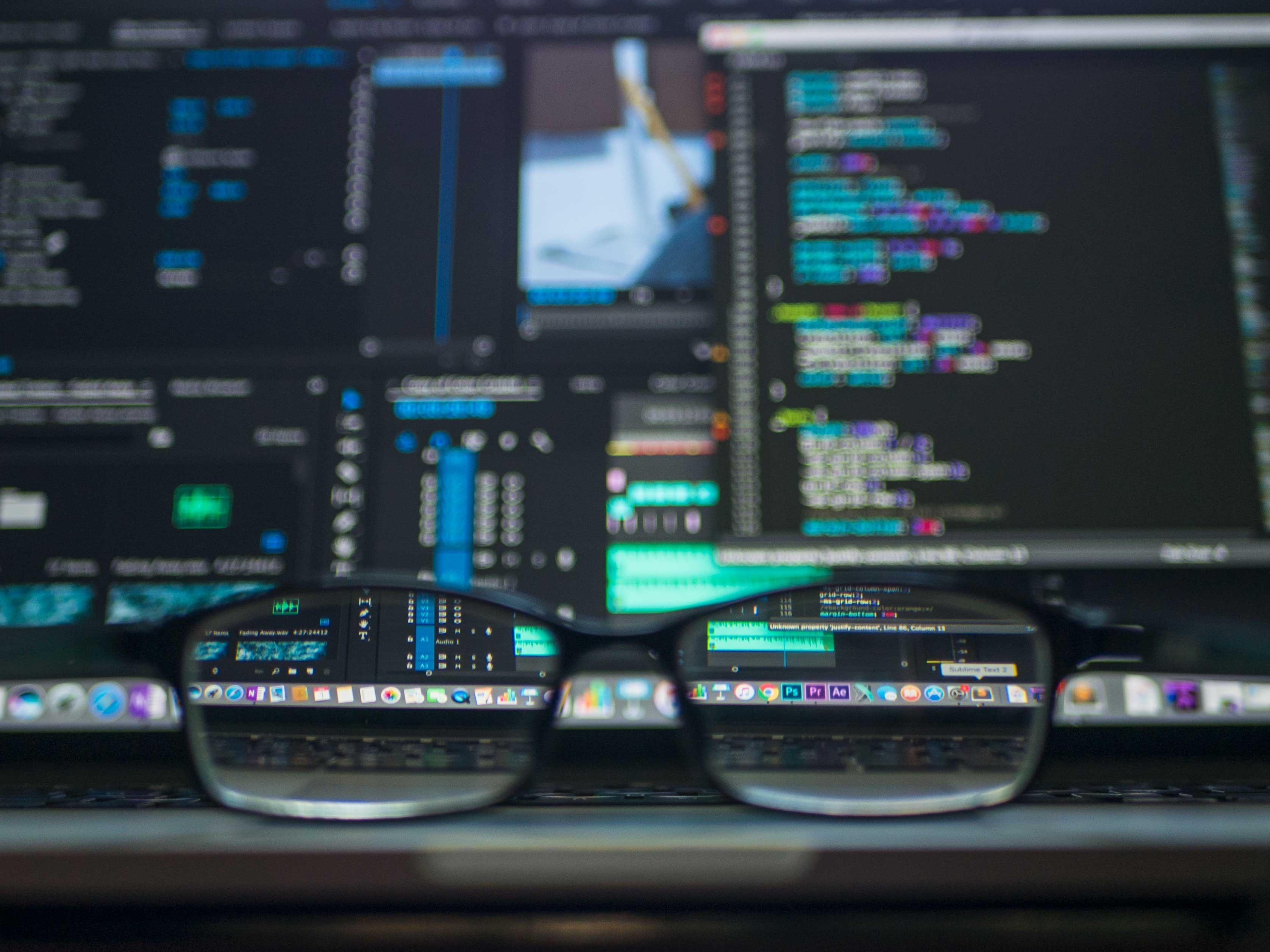 How To Respond: Take the "middle road" as you answer these questions: you don't want to appear overly cocky or full of yourself, but neither do you want to be self-deprecating or "hide your light under a bushel." The best tone to use is one of quiet confidence. If you are asked a "trick" question about your weaknesses or mistakes you have made in the past, own up to a minor failing but then explain how you learned to remediate the issue.
"I've heard great things about the work environment here from a few colleagues. And when I saw this job posting, it seemed to match my skills very closely. For example, I saw on the job description that you need somebody who's an expert in Java programming. This is what I focused on in both of my previous positions, and was even the focus of my academic work before graduating university. I consider myself an expert in Java and it's a skill I hope to continue specializing in."
When answering this question, interview coach Pamela Skillings recommends being accurate (share your true strengths, not those you think the interviewer wants to hear); relevant (choose your strengths that are most targeted to this particular position); and specific (for example, instead of "people skills," choose "persuasive communication" or "relationship building"). Then, follow up with an example of how you've demonstrated these traits in a professional setting.
Interview Questions How to Answer?
Example: "I would say that as a security officer, I'm vigilant, proactive and committed to ensuring safe, secure, and orderly environments. In my last incident response rating, I received a 99% against the team average, which has been at around 97% over the past 3 years. I like to be thorough, documenting all incidents. I'm also a lifelong learner, always seeking out the latest security equipment and techniques to patrol buildings. I frequently make suggestions to management about security improvements and changes as my motivation comes from making a meaningful contribution."
Tip: Much like the previous question about motivation, employers might ask what you are passionate about to better understand what drives you and what you care most deeply about. This can both help them understand whether you are a good fit for the role and if it fits into your larger goals. To answer, select something you are genuinely passionate about, explain why you're passionate about it, give examples of how you've pursued this passion and relate it back to the job.
"I'm not particularly strong in social media marketing. For the first few years of my career, I focused entirely on email marketing. That's still what I specialize in, which is why I applied for your Email Marketing Manager job. But I've realized it's also helpful to understand the principles of social media marketing because some of the strategies that work there also work well in email. So I've started spending a couple hours a week of my own time studying and learning this new area, and it's helped me a lot."
Don't be thrown off by this question—just take a deep breath and explain to the hiring manager why you've made the career decisions you have. More importantly, give a few examples of how your past experience is transferrable to the new role. This doesn't have to be a direct connection; in fact, it's often more impressive when a candidate can make seemingly irrelevant experience seem very relevant to the role.
Tip: Often hiring managers ask about your future goals to determine whether or not you're looking to stay with the company long-term. Additionally, this question is used to gauge your ambition, expectations for your career and your ability to plan ahead. The best way to handle this question is to determine your current career trajectory and how this role plays into helping you reach your ultimate goals.
Start by explaining what you'd need to do to get ramped up. What information would you need? What parts of the company would you need to familiarize yourself with? What other employees would you want to sit down with? Next, choose a couple of areas where you think you can make meaningful contributions right away. (e.g., "I think a great starter project would be diving into your email marketing campaigns and setting up a tracking system for them.") Sure, if you get the job, you (or your new employer) might decide there's a better starting place, but having an answer prepared will show the interviewer where you can add immediate impact—and that you're excited to get started.
I'm not someone who is energized by or thrives in stressful environments. My first step in managing stress is to try to circumvent it by keeping my work processes very organized, and my attitude professional. When customers or associates come to me with issues, I try to look at things from their perspective, and initiate a collaborative problem-solving approach to keep the situation from escalating. I find that maintaining an efficient, congenial office with open lines of communication automatically reduces a lot of workplace stress. Of course, sometimes unanticipated stressors will arise. When this happens, I just take a deep breath, remembering that the person I'm dealing with is frustrated with a situation, not with me. I then actively listen to their concerns and make a plan to resolve the issue as quickly as possible.  
How To Respond: Take the "middle road" as you answer these questions: you don't want to appear overly cocky or full of yourself, but neither do you want to be self-deprecating or "hide your light under a bushel." The best tone to use is one of quiet confidence. If you are asked a "trick" question about your weaknesses or mistakes you have made in the past, own up to a minor failing but then explain how you learned to remediate the issue.
You describe in the job listing that you are looking for a special education assistant teacher with an abundance of patience and compassion. Having served as a tutor at a summer school for dyslexic children for the past two years, I have developed my ability to be extremely patient while still achieving academic gains with my students. My experience teaching phonics to children aged 6 to 18 has taught me strategies for working with children of all ages and abilities, always with a smile.
Interview Question Why Do You Want This Job
You have explained that you are looking for a sales executive who is able to effectively manage over a dozen employees. In my 15 years of experience as a sales manager, I have developed strong motivational and team-building skills. I was twice awarded manager-of-the-year for my innovative strategies for motivating employees to meet and surpass quarterly deadlines. If hired, I will apply my leadership abilities and strategies to achieve profit gains in this position.
Follow up after the interview. After every job interview, take the time to send a thank you note or email message sharing your appreciation for the time the interviewer spent with you, and reiterating your interest in the job. If there was something you wish you had said during the interview, but didn't get a chance to, this is a good opportunity to mention it
Example: "Earlier in my career I noticed that because I was so enthusiastic about my work, I had a tendency to say 'yes' when I should have been saying 'no.' At one point I ended up so overwhelmed by my workload, taking on so many projects, that I was working evenings and weekends. It was stressful, and that stress affected my production quality. I realized this was counterproductive, so I started using workload management tools to set better expectations for myself and my teammates."
What They Want to Know: This question gives you an opportunity to show the interviewer what you know about the job and the company, so take time beforehand to thoroughly research the company, its products, services, culture and mission. Be specific about what makes you a good fit for this role, and mention aspects of the company and position that appeal to you most.
Even so, if you're asked, provide a sharp, on-point answer. Be clear and precise. If you're a great problem solver, don't just say that: Provide a few examples, pertinent to the opening, that prove you're a great problem solver. If you're an emotionally intelligent leader, don't just say that: Provide a few examples that prove you know how to answer the unasked question.
Reliable salary calculators, like the one used by Glassdoor.com, say that experienced sous chefs here in Portland average around $50,964 a year, 5 percent below the national average. I brought home around $49,700 last year. While I would definitely welcome a salary over $50K, particularly given the cost of living here, I'm open to negotiation if a lower salary was accompanied by greater flexibility in scheduling and additional vacation time.
Example: "When it comes to managing people, my teaching philosophy is to start by asking questions that hopefully get the person to come to a new conclusion on their own. This way, they feel ownership over the learning rather than feeling micro-managed. For example, in my last role, I was editing an article written by a copywriter I managed. The story didn't have a clear focus or hook. In a one-on-one meeting, I asked her what she thought was the main point of the article if she had to sum it up in a sentence. From there, I asked if she thought the focus was clear in the article. She didn't think it was clear and instead thought she should rework her introduction and conclusion. As a result, the article improved and my direct report learned a valuable writing lesson that she carried into her future work."
Being a good team player is expected, too. But what does this really mean? Getting along with everyone? That's not hard to do if you're a nice person. Pulling your weight in the office? Again, expected. What have you done, beyond your job description, that saved the team from a disaster or helped them make an impossible deadline? Have you won an award for this?