When they ask "how did you hear about the position?", the interviewer just wants to know if you've taken the time to research the company and if you have a genuine reason for wanting to talk with them. Mention a product, a mission statement on the website, a reputation for talented employees, or whatever else seems applicable to that specific company. Come up with a great reason. Don't make it seem like they're just one company among many. Or that you're sending your resume out to them for no particular reason other than wanting a job.

Tell a story. Take your qualification and share a brief story that illustrates how you've effectively used it in a previous work experience. Begin by discussing what you believe the employer is looking for, and then explain, using your qualification and your anecdote, how you fulfill that need. Your answer should be no more than one to two minutes long.
Start by explaining what you'd need to do to get ramped up. What information would you need? What parts of the company would you need to familiarize yourself with? What other employees would you want to sit down with? Next, choose a couple of areas where you think you can make meaningful contributions right away. (e.g., "I think a great starter project would be diving into your email marketing campaigns and setting up a tracking system for them.") Sure, if you get the job, you (or your new employer) might decide there's a better starting place, but having an answer prepared will show the interviewer where you can add immediate impact—and that you're excited to get started.
What Interview Questions to Ask Candidates?
Tip: It can feel awkward to discuss your weaknesses in an environment where you're expected to focus on your accomplishments. However, when answered correctly, sharing your weaknesses can show that you are self-aware and want to continuously get better at your job—traits that are extremely attractive to many employers. Remember to start with the weakness and then discuss the measures you've taken to improve. This way, you're finishing your answer on a positive note.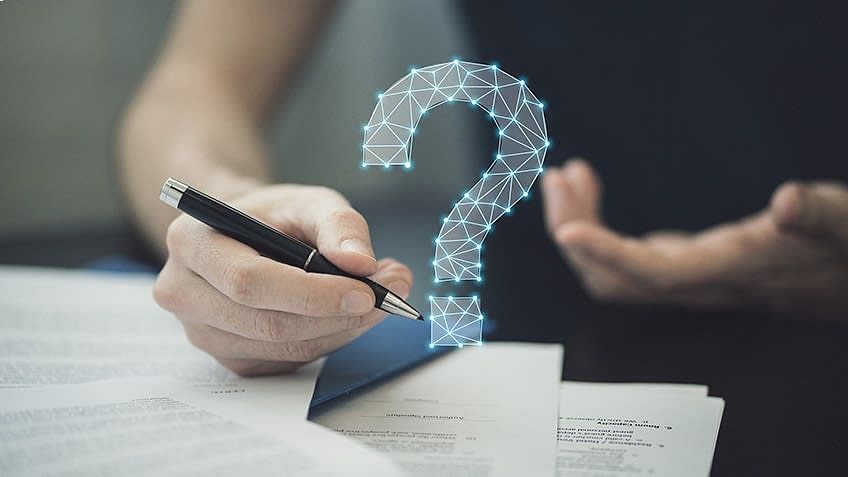 Tip: This might be one of the most important questions asked during the interview process because it allows you to explore any subject that hasn't been addressed and shows the interviewer you're excited about the role. By this point, you'll likely have already covered most of the basics about the position and the company, so take time to ask the interviewer questions about their own experiences with the company and gain tips on how you can succeed if hired.
Example: "The company's mission to help college grads pay off their student loan debt speaks to me. I've been in that situation, and I'd love the opportunity to work with a company that's making a difference. Finding a company with a positive work environment and values that align with my own has remained a priority throughout my job search, and this company ranks at the top of the list."
"In my most recent position, I had recently been promoted to Supervisor, and was managing the department on my own right before the department closed. An employee was acting out and I confronted him in front of everybody. It made the situation worse and caused a lot of distraction for every employee on the floor. I failed to lead properly in this situation, and spoke to my manager the next day to discuss what I could have done differently. We both agreed that I should have handled this in-private with the employee, by asking them to step inside my office with me. If I had done this instead of reacting the way I did, the situation would have turned out much better. From that point onward, I am always conscious of whether a discussion with a team member should occur in public or behind closed doors, and it made me a better leader."
As an ER nurse, I find that the best way for me to de-stress when I'm not working is to relax outdoors, rain or shine. I've always been an avid hiker, nature photographer and trout fisher, and one of my favorite things to do is to volunteer with the U.S. Forest Service and with local salmon habitat restoration groups. I also lead group hikes on some of Mt. Baker's more challenging trails. This is where the skills I developed during my initial training as a military nurse sometimes come in handy. My current personal goal is to climb Mt. Rainier next summer. Being outdoors never fails to renew my spirit so that I'm able to be the best ER nurse I can be.  
Example: "I have a passion for application development that's grown stronger over the course of my career. The company's mission aligns with my personal values and, from my limited time in the office, I can already tell this is the sort of positive culture in which I would thrive. I want to work for a company that has the potential to reshape the industry, and I believe you're doing just that."
Here are the 50 most frequently-asked questions that are posed in interviews. Be prepared to go into some detail about your work history; you may also be asked behavioral or situational questions which require you to provide an anecdote about how you have handled a work challenge in the past or, alternatively, how you would approach a situation in the future.