This is a common one at startups (and one of our personal favorites here at The Muse). Hiring managers want to know that you not only have some background on the company, but that you're able to think critically about it and come to the table with new ideas. So, come with new ideas! What new features would you love to see? How could the company increase conversions? How could customer service be improved? You don't need to have the company's four-year strategy figured out, but do share your thoughts, and more importantly, show how your interests and expertise would lend themselves to the job.
Tip: This question is often used to assess how well you perform under pressure as well as your problem-solving abilities. Keep in mind stories are more memorable than facts and figures, so strive to "show" instead of "tell." This is also an excellent opportunity to show your human side and how you're willing to go the extra mile without being asked.
What They Want to Know: This question gives you an opportunity to show the interviewer what you know about the job and the company, so take time beforehand to thoroughly research the company, its products, services, culture and mission. Be specific about what makes you a good fit for this role, and mention aspects of the company and position that appeal to you most.
Seemingly random personality-test type questions like these come up in interviews generally because hiring managers want to see how you can think on your feet. There's no wrong answer here, but you'll immediately gain bonus points if your answer helps you share your strengths or personality or connect with the hiring manager. Pro tip: Come up with a stalling tactic to buy yourself some thinking time, such as saying, "Now, that is a great question. I think I would have to say… "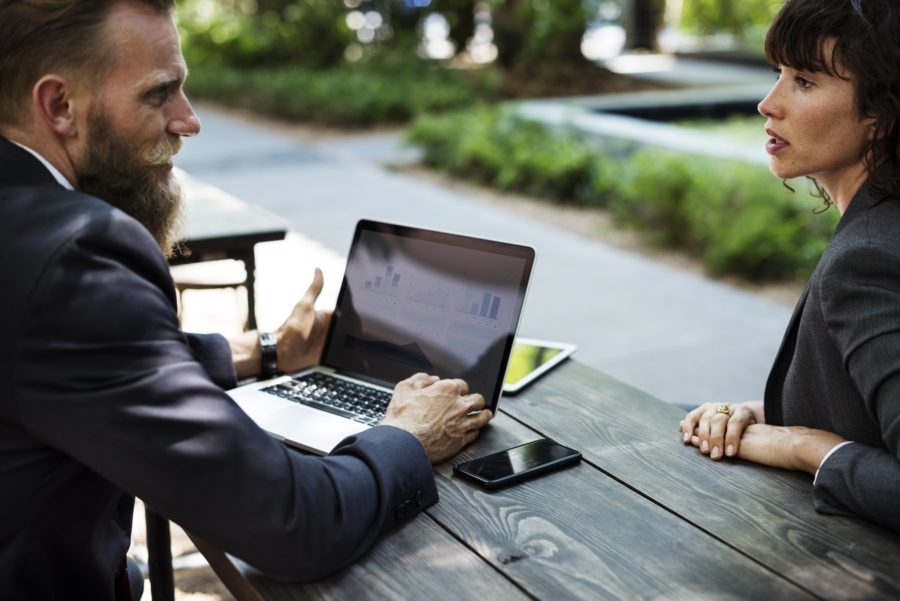 Example: "While I enjoyed my time learning and growing in my last job, there was a lack of opportunity in the way I wanted to progress in my career. I deeply enjoy being challenged and getting better at what I do, which I understand is a top priority for managers at your organization. That's why I'm excited to continue having conversations about this opportunity."
Interview Questions to Ask Candidates?
Whenever possible, you should speak about your achievements from the perspective of an employer (helping them to find new customers, helping them to improve their reputation, building good atmosphere on the workplace, earning more money, etc), rather than achievements from your own perspective (getting promoted, earning a degree or certification, etc).
Don't be thrown off by this question—just take a deep breath and explain to the hiring manager why you've made the career decisions you have. More importantly, give a few examples of how your past experience is transferrable to the new role. This doesn't have to be a direct connection; in fact, it's often more impressive when a candidate can make seemingly irrelevant experience seem very relevant to the role.
Tell a story. Take your qualification and share a brief story that illustrates how you've effectively used it in a previous work experience. Begin by discussing what you believe the employer is looking for, and then explain, using your qualification and your anecdote, how you fulfill that need. Your answer should be no more than one to two minutes long.
Interview Questions to Ask?
Employees who love their jobs naturally recommend their company to their friends and peers. The same is true for people in leadership positions -- people naturally try to bring on board talented people they previously worked with. They've built relationships, developed trust, and shown a level of competence that made someone go out of their way to follow them to a new organization.
Of course, if you have an issue that is very important to you that could be a deal-breaker (like company culture), you can mention it. Just be prepared for them to take one extreme or the other. For example, maybe you only want to work for companies that buy from vendors in your home country. The hiring manager will let you know if their company does this. And if they don't, I guess the interview is over.
This is a tough question to answer without dipping into platitudes. Try sharing leadership examples instead. Say, "The best way for me to answer that is to give you a few examples of leadership challenges I've faced," and then share situations where you dealt with a problem, motivated a team, worked through a crisis. Explain what you did and that will give the interviewer a great sense of how you lead.

How Interview Questions and Answers?
"Choose an answer that shows that you can meet a stressful situation head-on in a productive, positive manner and let nothing stop you from accomplishing your goals," says McKee. A great approach is to talk through your go-to stress-reduction tactics (making the world's greatest to-do list, stopping to take 10 deep breaths), and then share an example of a stressful situation you navigated with ease.