This is a toughie, but one you can be sure you'll be asked. Definitely keep things positive—you have nothing to gain by being negative about your past employers. Instead, frame things in a way that shows that you're eager to take on new opportunities and that the role you're interviewing for is a better fit for you than your current or last position. For example, "I'd really love to be part of product development from beginning to end, and I know I'd have that opportunity here." And if you were let go? Keep it simple: "Unfortunately, I was let go," is a totally OK answer.
Start by explaining what you'd need to do to get ramped up. What information would you need? What parts of the company would you need to familiarize yourself with? What other employees would you want to sit down with? Next, choose a couple of areas where you think you can make meaningful contributions right away. (e.g., "I think a great starter project would be diving into your email marketing campaigns and setting up a tracking system for them.") Sure, if you get the job, you (or your new employer) might decide there's a better starting place, but having an answer prepared will show the interviewer where you can add immediate impact—and that you're excited to get started.
Example: "Earlier in my career I noticed that because I was so enthusiastic about my work, I had a tendency to say 'yes' when I should have been saying 'no.' At one point I ended up so overwhelmed by my workload, taking on so many projects, that I was working evenings and weekends. It was stressful, and that stress affected my production quality. I realized this was counterproductive, so I started using workload management tools to set better expectations for myself and my teammates."
Follow up after the interview. After every job interview, take the time to send a thank you note or email message sharing your appreciation for the time the interviewer spent with you, and reiterating your interest in the job. If there was something you wish you had said during the interview, but didn't get a chance to, this is a good opportunity to mention it
Seemingly random personality-test type questions like these come up in interviews generally because hiring managers want to see how you can think on your feet. There's no wrong answer here, but you'll immediately gain bonus points if your answer helps you share your strengths or personality or connect with the hiring manager. Pro tip: Come up with a stalling tactic to buy yourself some thinking time, such as saying, "Now, that is a great question. I think I would have to say… "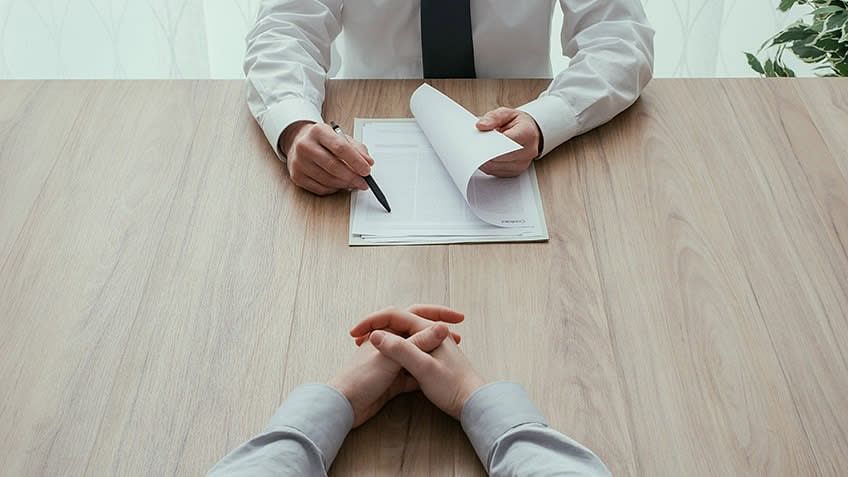 Remember that employers hire workers to solve a problem, whether it's boosting sales or streamlining processes or building a brand. Your goal when making your pitch is to show that you're the best person to solve that problem. Interviewers ask questions about why you should be hired to measure how you qualify for the job and fit in with the company.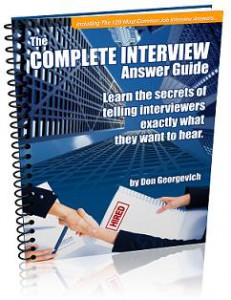 Example: "In my experience, good customer service involves taking responsibility when something goes wrong and doing what you can to make it right. For example, on a recent flight, I had pre-ordered my meal only to discover they didn't stock enough of my dish. Instead of simply stating the facts, the flight attendant apologized sincerely and offered me a free drink or premium snack. To me, this apology went a long way in smoothing things over. The freebie was an added bonus that made me feel valued as a customer and choose the same airline for my next flight."
DON'T say a number. Why? you have the least amount of leverage possible at this point, assuming you're early in the interview process. You haven't finished interviewing with them, they don't know if you're any good or if they even want to hire you. So you can't command a high salary right now. If you go too low with your price, they'll hold you to it later. Go too high? You'll scare them off before they even know what you're worth!
What Interview Questions to Ask?
First of all, don't feel overwhelmed by the process. We're going to start by matching your qualifications to the job requirements, brainstorming how these qualifications play out in real life, and then reviewing what makes you stand out as a candidate. Jot down notes as you go through each step. Then we'll work to combine them into a concise answer.