"In my most recent position, I had recently been promoted to Supervisor, and was managing the department on my own right before the department closed. An employee was acting out and I confronted him in front of everybody. It made the situation worse and caused a lot of distraction for every employee on the floor. I failed to lead properly in this situation, and spoke to my manager the next day to discuss what I could have done differently. We both agreed that I should have handled this in-private with the employee, by asking them to step inside my office with me. If I had done this instead of reacting the way I did, the situation would have turned out much better. From that point onward, I am always conscious of whether a discussion with a team member should occur in public or behind closed doors, and it made me a better leader."
Seemingly random personality-test type questions like these come up in interviews generally because hiring managers want to see how you can think on your feet. There's no wrong answer here, but you'll immediately gain bonus points if your answer helps you share your strengths or personality or connect with the hiring manager. Pro tip: Come up with a stalling tactic to buy yourself some thinking time, such as saying, "Now, that is a great question. I think I would have to say… "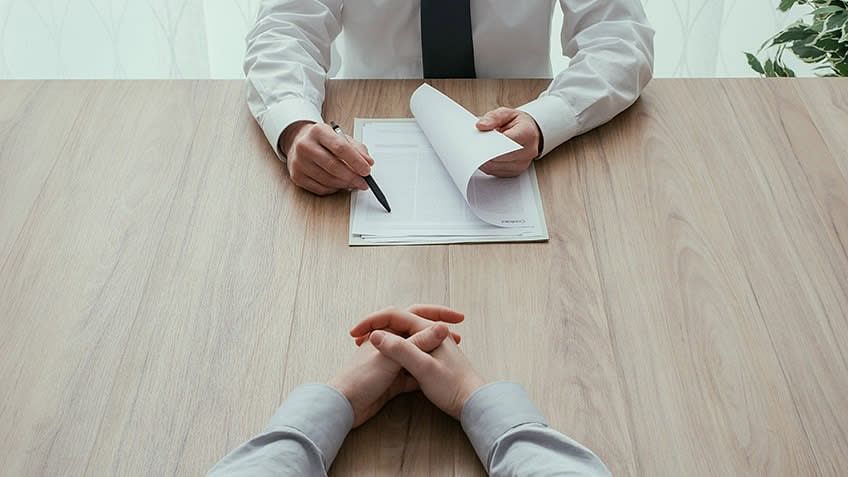 Interviewers ask personal questions in an interview to "see if candidates will fit in with the culture [and] give them the opportunity to open up and display their personality, too," says longtime hiring manager Mitch Fortner. "In other words, if someone asks about your hobbies outside of work, it's totally OK to open up and share what really makes you tick. (Do keep it semi-professional, though: Saying you like to have a few beers at the local hot spot on Saturday night is fine. Telling them that Monday is usually a rough day for you because you're always hungover is not.)"
You describe in the job listing that you are looking for a special education assistant teacher with an abundance of patience and compassion. Having served as a tutor at a summer school for dyslexic children for the past two years, I have developed my ability to be extremely patient while still achieving academic gains with my students. My experience teaching phonics to children aged 6 to 18 has taught me strategies for working with children of all ages and abilities, always with a smile.
Reason for Leaving Job Interview Question Answer
What They Want to Know: What do you do when things don't go smoothly at work? How do you deal with difficult situations? The employer wants to know how you handle workplace stress. Avoid claiming that you never, or rarely, experience stress. Rather, formulate your answer in a way that acknowledges workplace stress and explains how you've overcome it, or even used it to your advantage.
Another seemingly innocuous interview question, this is actually a perfect opportunity to stand out and show your passion for and connection to the company. For example, if you found out about the gig through a friend or professional contact, name drop that person, then share why you were so excited about it. If you discovered the company through an event or article, share that. Even if you found the listing through a random job board, share what, specifically, caught your eye about the role.
What They Want to Know: Another typical question interviewers will ask is about your weaknesses. Do your best to frame your answers around positive aspects of your skills and abilities as an employee, turning seeming "weaknesses" into strengths. You can also share examples of skills you have improved, providing specific instances of how you have recognized a weakness and taken steps to correct it.
Example: "I would like to continue developing my marketing expertise as well as my leadership skills over the next several years. One of the reasons I'm interested in working for a fast-growing startup company is that I'll have the ability to wear many hats and collaborate with many different departments. I believe this experience will serve me well in achieving my ultimate goal of someday leading a marketing department."
Answers to this question go one of two basic ways. Candidates try to show their incredible ambition (because that's what they think you want) by providing an extremely optimistic answer: "I want your job!" Or they try to show their humility (because that's what they think you want) by providing a meek, self-deprecating answer: "There are so many talented people here. I just want to do a great job and see where my talents take me."
When answering this question, interview coach Pamela Skillings recommends being accurate (share your true strengths, not those you think the interviewer wants to hear); relevant (choose your strengths that are most targeted to this particular position); and specific (for example, instead of "people skills," choose "persuasive communication" or "relationship building"). Then, follow up with an example of how you've demonstrated these traits in a professional setting.
Interview Questions How to Answer?
Even so, if you're asked, provide a sharp, on-point answer. Be clear and precise. If you're a great problem solver, don't just say that: Provide a few examples, pertinent to the opening, that prove you're a great problem solver. If you're an emotionally intelligent leader, don't just say that: Provide a few examples that prove you know how to answer the unasked question.
Any candidate can read and regurgitate the company's "About" page. So, when interviewers ask this, they aren't necessarily trying to gauge whether you understand the mission—they want to know whether you care about it. Start with one line that shows you understand the company's goals, using a couple key words and phrases from the website, but then go on to make it personal. Say, "I'm personally drawn to this mission because…" or "I really believe in this approach because…" and share a personal example or two.