This interview question seems forward (not to mention intimidating!), but if you're asked it, you're in luck: There's no better setup for you to sell yourself and your skills to the hiring manager. Your job here is to craft an answer that covers three things: that you can not only do the work, you can deliver great results; that you'll really fit in with the team and culture; and that you'd be a better hire than any of the other candidates.
Example: "In my last role, I managed all social media content. I noticed other brands were experimenting with videos and seeing great engagement from their customers, so I asked my boss if we could do a low-budget test. She agreed, so I produced a video cheaply in-house that drove double the engagement we normally saw on our social channels. It also drove conversions, with 30% of viewers visiting to our website within a week of seeing the video."
Well, seriously, you might get asked brainteaser questions like these, especially in quantitative jobs. But remember that the interviewer doesn't necessarily want an exact number—he wants to make sure that you understand what's being asked of you, and that you can set into motion a systematic and logical way to respond. So, just take a deep breath, and start thinking through the math. (Yes, it's OK to ask for a pen and paper!)
How To Respond: Before your interview, try to envision how, in an ideal case scenario, you would be able to enjoy longevity with the company you are applying to. What would you like to be doing in five years? Ten? Think about how best to align your career goals to the opportunities offered by the employer. Then, in your answer, "sell" your candidacy by enthusiastically postulating how you would be able to contribute to their operations and, steadily, assume positions of increasing responsibility.
First of all, don't feel overwhelmed by the process. We're going to start by matching your qualifications to the job requirements, brainstorming how these qualifications play out in real life, and then reviewing what makes you stand out as a candidate. Jot down notes as you go through each step. Then we'll work to combine them into a concise answer.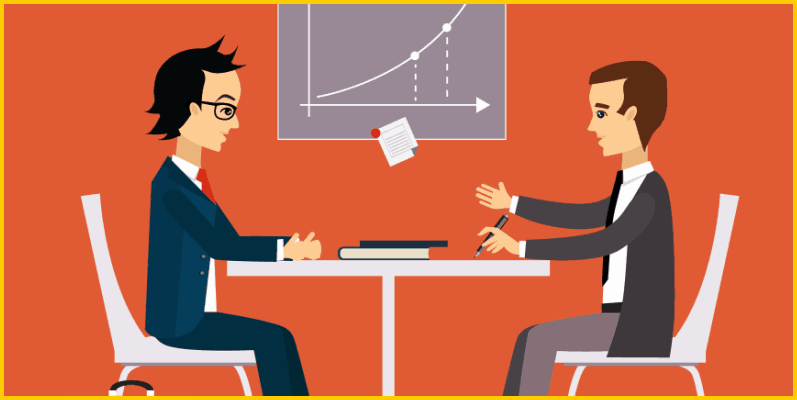 Seemingly random personality-test type questions like these come up in interviews generally because hiring managers want to see how you can think on your feet. There's no wrong answer here, but you'll immediately gain bonus points if your answer helps you share your strengths or personality or connect with the hiring manager. Pro tip: Come up with a stalling tactic to buy yourself some thinking time, such as saying, "Now, that is a great question. I think I would have to say… "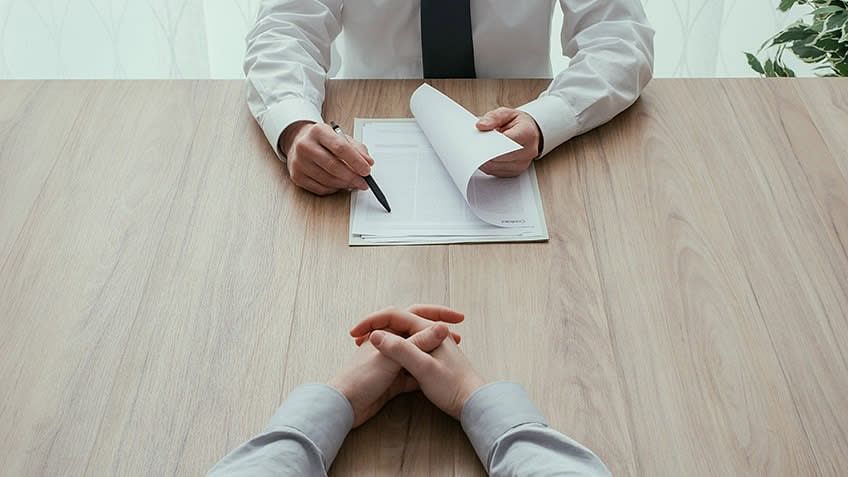 How to Respond: While you should be honest in your answers, try to research the company before your interview to learn how they do business. Is good teamwork critical to their productivity? Or do they expect their staff to work independently? Is overtime or occasional weekend work required? Ideally, your responses to these questions will show that your work habits dovetail well with their own practices, expectations, and requirements.
What your interviewer is really trying to do with this question—beyond identifying any major red flags—is to gauge your self-awareness and honesty. So, "I can't meet a deadline to save my life" is not an option—but neither is "Nothing! I'm perfect!" Strike a balance by thinking of something that you struggle with but that you're working to improve. For example, maybe you've never been strong at public speaking, but you've recently volunteered to run meetings to help you be more comfortable when addressing a crowd.
Tip: Interviewers ask this question to make sure your expectations are in line with the amount they've budgeted for the role. If you give a salary range exceedingly lower or higher than the market value of the position, it gives the impression that you don't know your worth. Research the typical compensation range for the role on Indeed Salaries, and tend toward the higher side of your range. Be sure to let the hiring manager know if you're flexible with your rate.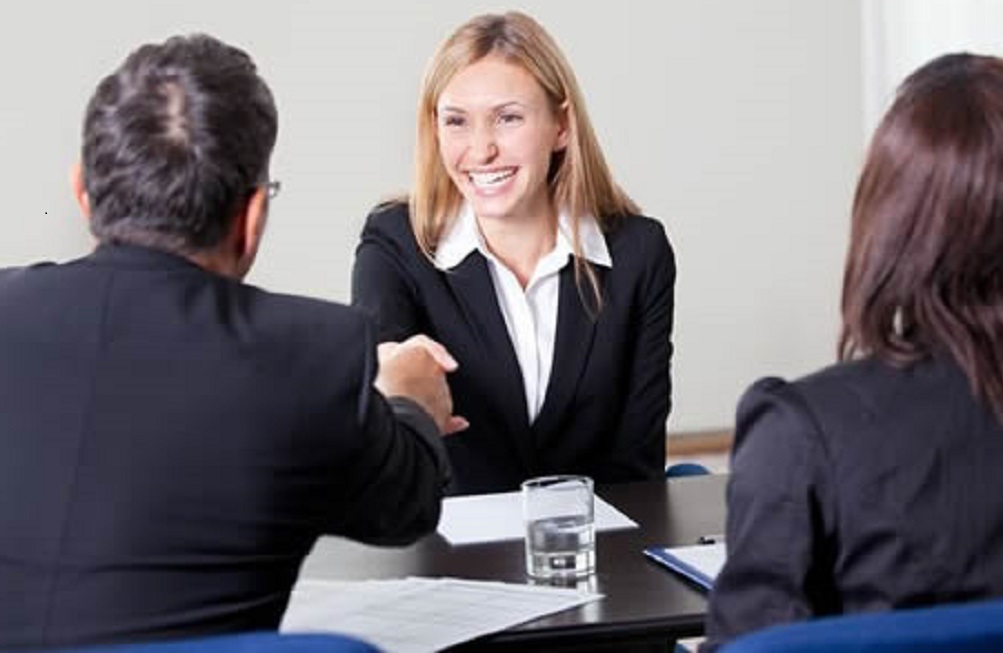 "I've heard great things about the work environment here from a few colleagues. And when I saw this job posting, it seemed to match my skills very closely. For example, I saw on the job description that you need somebody who's an expert in Java programming. This is what I focused on in both of my previous positions, and was even the focus of my academic work before graduating university. I consider myself an expert in Java and it's a skill I hope to continue specializing in."
I was very fortunate to be hired by ABC Company right out of college. They taught me a lot about digital marketing, and it's been stimulating to work as a contributor to their creative teams. However, I'm ready for the next step. I've always been a leader—I was captain of the crew team in college, student body vice president, and I've served as team lead for most of our projects in FY 2019. I think I'm ready to move into management, but ABC Company already has very talented managers in place, and they won't be leaving such a great employer anytime soon. I've completed supplemental management training courses during my time there, and I know I can hit the ground running as your next digital marketing manager. 
Best Questions to Ask in a Job Interview
Tip: Like the previous question, hiring managers often include this question to make sure you understand the role and give you an opportunity to highlight your relevant skills. In addition to thoroughly reading the job description, it can be helpful to compare the role requirements against your skills and experience. Choose a few things you particularly enjoy or excel at, and focus on those in your answer.
Example: "I'm able to stay calm when I focus on the bigger picture and break down my projects into smaller tasks. What is the ultimate goal I'm trying to achieve? From there, I make a list of action items with reasonable deadlines. Even if the big project is due tomorrow, I ask myself, 'What's something I can tackle in the next 30 minutes?' Before I know it, I've made significant progress and that impossible project doesn't seem so impossible."
Start by explaining what you'd need to do to get ramped up. What information would you need? What parts of the company would you need to familiarize yourself with? What other employees would you want to sit down with? Next, choose a couple of areas where you think you can make meaningful contributions right away. (e.g., "I think a great starter project would be diving into your email marketing campaigns and setting up a tracking system for them.") Sure, if you get the job, you (or your new employer) might decide there's a better starting place, but having an answer prepared will show the interviewer where you can add immediate impact—and that you're excited to get started.
Keep it positive. Always try to put a positive slant on your responses to questions. It's better to give the impression that you're more motivated by the possibility of new opportunities than by trying to escape a bad situation. In addition, it's important to avoid bashing your current organization, colleagues or supervisor. An employer is not likely to want to bring on someone who talks negatively about a company.
Example: "In my last role, I managed all social media content. I noticed other brands were experimenting with videos and seeing great engagement from their customers, so I asked my boss if we could do a low-budget test. She agreed, so I produced a video cheaply in-house that drove double the engagement we normally saw on our social channels. It also drove conversions, with 30% of viewers visiting to our website within a week of seeing the video."