Tell a story. Take your qualification and share a brief story that illustrates how you've effectively used it in a previous work experience. Begin by discussing what you believe the employer is looking for, and then explain, using your qualification and your anecdote, how you fulfill that need. Your answer should be no more than one to two minutes long.
However, after I landed my first job as a content writer, it became clear that while this process worked for me (I've never missed a deadline), it made my editor extremely nervous. And so I've learned to set "early" deadlines for myself, at least 24 hours before the actual deadline, so that my projects now always arrive with plenty of time to spare.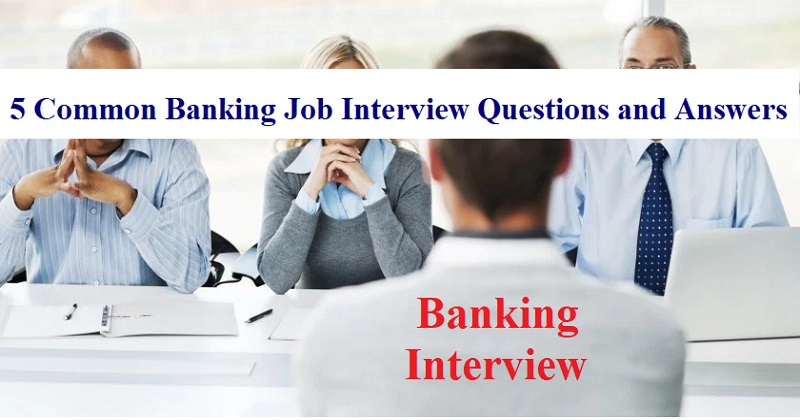 This question seems simple, so many people fail to prepare for it, but it's crucial. Here's the deal: Don't give your complete employment (or personal) history. Instead give a pitch—one that's concise and compelling and that shows exactly why you're the right fit for the job. Start off with the 2-3 specific accomplishments or experiences that you most want the interviewer to know about, then wrap up talking about how that prior experience has positioned you for this specific role.
If you're unsure of where to start, review how to match your qualifications to a job. Don't forget to think beyond the job description and consider which of your skills and accomplishments make you a better candidate than the competition. For example, maybe you have an additional certification that makes you more knowledgeable about the company's product than the typical salesperson. When you're honing your pitch, remember to be positive and to reiterate your interest in the company and the position.
What Interview Questions Does Burger King Ask?
Again, companies want to hire people who are passionate about the job, so you should have a great answer about why you want the position. (And if you don't? You probably should apply elsewhere.) First, identify a couple of key factors that make the role a great fit for you (e.g., "I love customer support because I love the constant human interaction and the satisfaction that comes from helping someone solve a problem"), then share why you love the company (e.g., "I've always been passionate about education, and I think you guys are doing great things, so I want to be a part of it").
Interview Questions What Is Your Greatest Weakness?
Another seemingly innocuous interview question, this is actually a perfect opportunity to stand out and show your passion for and connection to the company. For example, if you found out about the gig through a friend or professional contact, name drop that person, then share why you were so excited about it. If you discovered the company through an event or article, share that. Even if you found the listing through a random job board, share what, specifically, caught your eye about the role.
If asked this question, be honest and specific about your future goals, but consider this: A hiring manager wants to know a) if you've set realistic expectations for your career, b) if you have ambition (a.k.a., this interview isn't the first time you're considering the question), and c) if the position aligns with your goals and growth. Your best bet is to think realistically about where this position could take you and answer along those lines. And if the position isn't necessarily a one-way ticket to your aspirations? It's OK to say that you're not quite sure what the future holds, but that you see this experience playing an important role in helping you make that decision.
My greatest weakness used to be procrastination. Friends who knew my work style would tease me, saying, "Panic precipitates performance." In college, I was the person who pulled all-nighters to finish their essay right before deadline. This isn't as irresponsible as it sounds—from the moment I'm assigned a project, I'm thinking about it. Most of my first and second drafts get composed mentally, so it's only a matter of writing down the final draft. And, since I have an excellent command of grammar, I don't have to spend much time proofreading or revising.
Don't be thrown off by this question—just take a deep breath and explain to the hiring manager why you've made the career decisions you have. More importantly, give a few examples of how your past experience is transferrable to the new role. This doesn't have to be a direct connection; in fact, it's often more impressive when a candidate can make seemingly irrelevant experience seem very relevant to the role.
What They Want to Know: This question gives you an opportunity to show the interviewer what you know about the job and the company, so take time beforehand to thoroughly research the company, its products, services, culture and mission. Be specific about what makes you a good fit for this role, and mention aspects of the company and position that appeal to you most.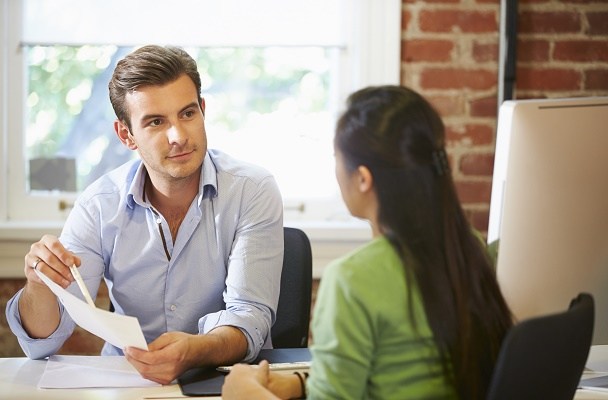 I'm not someone who is energized by or thrives in stressful environments. My first step in managing stress is to try to circumvent it by keeping my work processes very organized, and my attitude professional. When customers or associates come to me with issues, I try to look at things from their perspective, and initiate a collaborative problem-solving approach to keep the situation from escalating. I find that maintaining an efficient, congenial office with open lines of communication automatically reduces a lot of workplace stress. Of course, sometimes unanticipated stressors will arise. When this happens, I just take a deep breath, remembering that the person I'm dealing with is frustrated with a situation, not with me. I then actively listen to their concerns and make a plan to resolve the issue as quickly as possible.  
"In my most recent position, I had recently been promoted to Supervisor, and was managing the department on my own right before the department closed. An employee was acting out and I confronted him in front of everybody. It made the situation worse and caused a lot of distraction for every employee on the floor. I failed to lead properly in this situation, and spoke to my manager the next day to discuss what I could have done differently. We both agreed that I should have handled this in-private with the employee, by asking them to step inside my office with me. If I had done this instead of reacting the way I did, the situation would have turned out much better. From that point onward, I am always conscious of whether a discussion with a team member should occur in public or behind closed doors, and it made me a better leader."
What They Want to Know: The interviewer wants to know why you're an excellent fit for the job. Try to answer questions about yourself without giving too much, or too little, personal information. You can start by sharing some of your personal interests and experiences that don't relate directly to work, such as a favorite hobby or a brief account of where you grew up, your education and what motivates you. You can even share some fun facts and showcase your personality to make the interview a little more interesting.