The #1 rule of answering this question is doing your research on what you should be paid by using sites like Payscale and Glassdoor. You'll likely come up with a range, and we recommend stating the highest number in that range that applies, based on your experience, education, and skills. Then, make sure the hiring manager knows that you're flexible. You're communicating that you know your skills are valuable, but that you want the job and are willing to negotiate.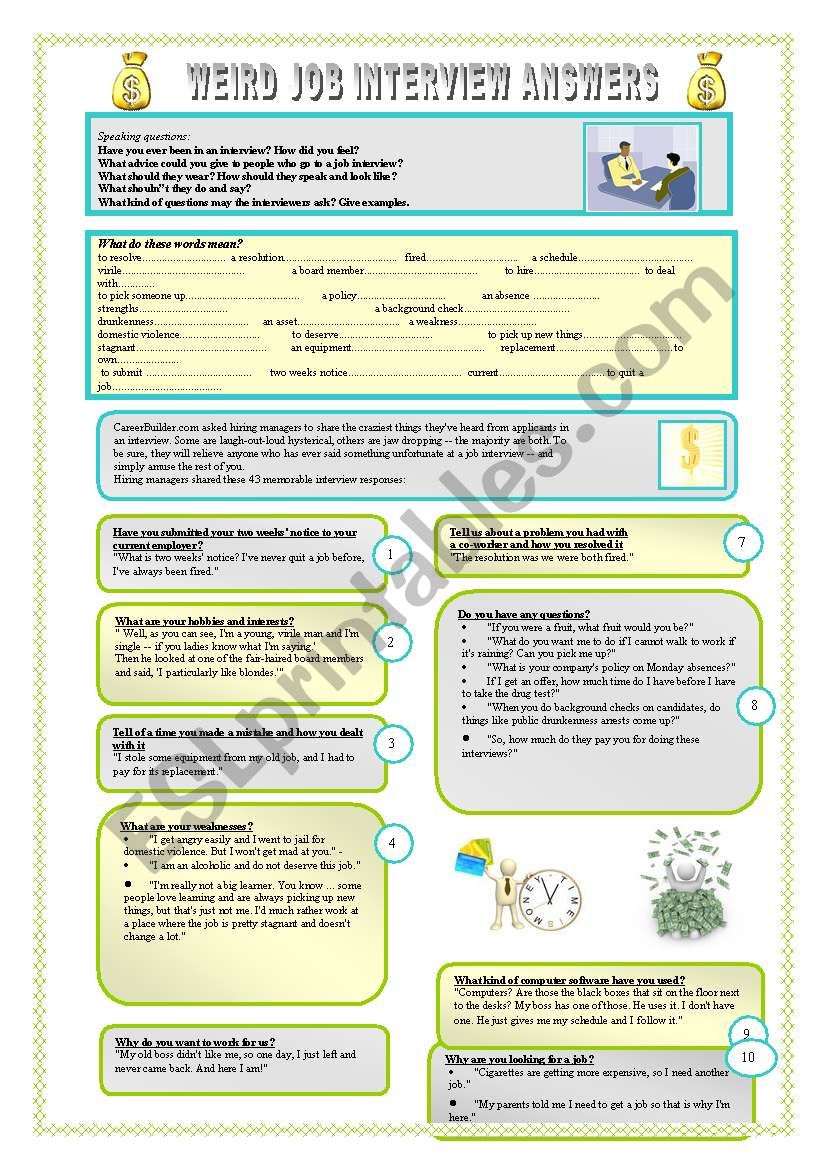 "I've been actively searching for jobs since graduating with my Nursing degree. I'm interested in intensive care and emergency medicine and I've seen your hospital mentioned as having one of the best ER's in the region. I thought the job description matched up well with my background, and saw some of my personal strengths mentioned, like multitasking and being able to thrive in a fast paced environment, so I'd love to begin my career here."
What They Want to Know: This question gives you an opportunity to show the interviewer what you know about the job and the company, so take time beforehand to thoroughly research the company, its products, services, culture and mission. Be specific about what makes you a good fit for this role, and mention aspects of the company and position that appeal to you most.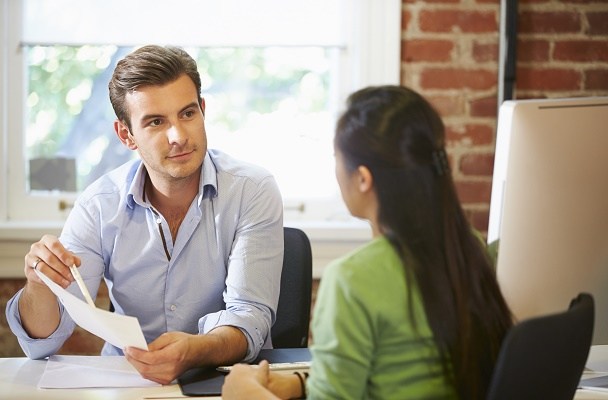 I'm someone who likes stability. My goal is to find a job that I can hold long term with a local company, becoming a valued employee as I gradually advance to positions of increasing authority and responsibility. I'm extremely interested in the teller job here at First Financial Credit Union because of your internal training program. My long-term goal is to eventually become a branch manager after I've proven my competencies in customer service and team leadership. 
This is a toughie, but one you can be sure you'll be asked. Definitely keep things positive—you have nothing to gain by being negative about your past employers. Instead, frame things in a way that shows that you're eager to take on new opportunities and that the role you're interviewing for is a better fit for you than your current or last position. For example, "I'd really love to be part of product development from beginning to end, and I know I'd have that opportunity here." And if you were let go? Keep it simple: "Unfortunately, I was let go," is a totally OK answer.
Depending on what's more important for the the role, you'll want to choose an example that showcases your project management skills (spearheading a project from end to end, juggling multiple moving parts) or one that shows your ability to confidently and effectively rally a team. And remember: "The best stories include enough detail to be believable and memorable," says Skillings. "Show how you were a leader in this situation and how it represents your overall leadership experience and potential."
Again, companies want to hire people who are passionate about the job, so you should have a great answer about why you want the position. (And if you don't? You probably should apply elsewhere.) First, identify a couple of key factors that make the role a great fit for you (e.g., "I love customer support because I love the constant human interaction and the satisfaction that comes from helping someone solve a problem"), then share why you love the company (e.g., "I've always been passionate about education, and I think you guys are doing great things, so I want to be a part of it").
What Interview Questions Should I Prepare for?
Tip: If you're applying for a public-facing role, an employer may ask this question to see how you think customers should be treated. A good answer will align with the company's values, which you can glean through researching their customer service policy, understanding their products and clientele, and reflecting on your own experiences as a customer. Your answer can either come from the perspective of a customer or a customer service provider.
Tip: This might be one of the most important questions asked during the interview process because it allows you to explore any subject that hasn't been addressed and shows the interviewer you're excited about the role. By this point, you'll likely have already covered most of the basics about the position and the company, so take time to ask the interviewer questions about their own experiences with the company and gain tips on how you can succeed if hired.
Follow up after the interview. After every job interview, take the time to send a thank you note or email message sharing your appreciation for the time the interviewer spent with you, and reiterating your interest in the job. If there was something you wish you had said during the interview, but didn't get a chance to, this is a good opportunity to mention it
However, after I landed my first job as a content writer, it became clear that while this process worked for me (I've never missed a deadline), it made my editor extremely nervous. And so I've learned to set "early" deadlines for myself, at least 24 hours before the actual deadline, so that my projects now always arrive with plenty of time to spare. 
Example: "What makes me unique is my experience of having spent four years in retail. Because I've had first-hand experience fielding shoppers' questions, feedback and complaints, I know what customers want. I know what it takes to create a positive consumer experience because I've had that direct interaction, working directly with consumers in person."
Here are the 50 most frequently-asked questions that are posed in interviews. Be prepared to go into some detail about your work history; you may also be asked behavioral or situational questions which require you to provide an anecdote about how you have handled a work challenge in the past or, alternatively, how you would approach a situation in the future.