In asking this behavioral interview question, "your interviewer wants to get a sense of how you will respond to conflict. Anyone can seem nice and pleasant in a job interview, but what will happen if you're hired and Gladys in Compliance starts getting in your face?" says Skillings. Again, you'll want to use the S-T-A-R method, being sure to focus on how you handled the situation professionally and productively, and ideally closing with a happy ending, like how you came to a resolution or compromise.
Start by explaining what you'd need to do to get ramped up. What information would you need? What parts of the company would you need to familiarize yourself with? What other employees would you want to sit down with? Next, choose a couple of areas where you think you can make meaningful contributions right away. (e.g., "I think a great starter project would be diving into your email marketing campaigns and setting up a tracking system for them.") Sure, if you get the job, you (or your new employer) might decide there's a better starting place, but having an answer prepared will show the interviewer where you can add immediate impact—and that you're excited to get started.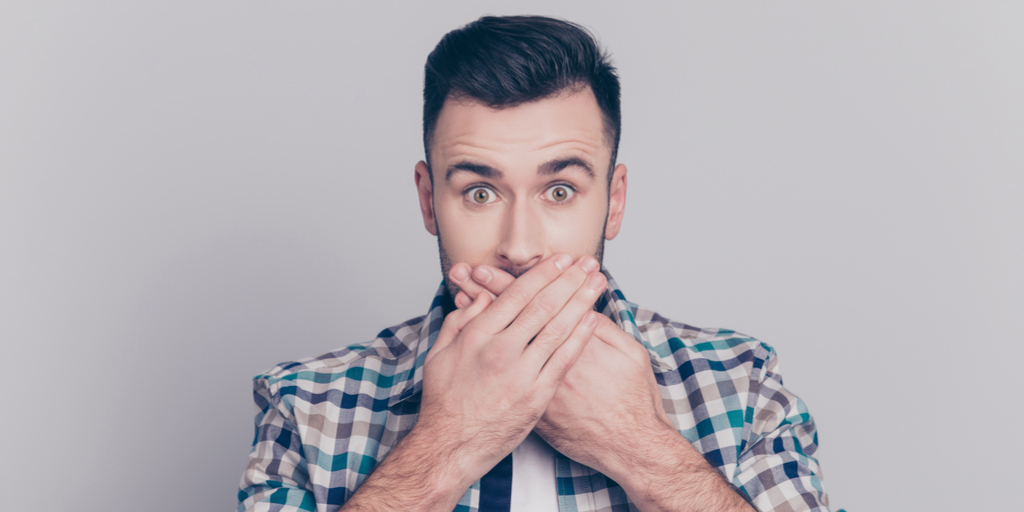 First of all, don't feel overwhelmed by the process. We're going to start by matching your qualifications to the job requirements, brainstorming how these qualifications play out in real life, and then reviewing what makes you stand out as a candidate. Jot down notes as you go through each step. Then we'll work to combine them into a concise answer.
You don't need to memorize an answer, but do take the time to consider how you'll respond. The more you prepare, the more confident you'll feel during a job interview. When you're not sure what to expect during an interview, also take time to review this refresher on how job interviews work, and these tips on how to prepare to ace your job interview.
This is a tough question to answer without dipping into platitudes. Try sharing leadership examples instead. Say, "The best way for me to answer that is to give you a few examples of leadership challenges I've faced," and then share situations where you dealt with a problem, motivated a team, worked through a crisis. Explain what you did and that will give the interviewer a great sense of how you lead.
Here are the 50 most frequently-asked questions that are posed in interviews. Be prepared to go into some detail about your work history; you may also be asked behavioral or situational questions which require you to provide an anecdote about how you have handled a work challenge in the past or, alternatively, how you would approach a situation in the future.
You don't need to memorize an answer, but do take the time to consider how you'll respond. The more you prepare, the more confident you'll feel during a job interview. When you're not sure what to expect during an interview, also take time to review this refresher on how job interviews work, and these tips on how to prepare to ace your job interview.
Content -- Employers want to know you feel you can fit in at the company quickly. That means not only deliverables in the job description, but also your fit with the company culture. You will likely have to do some homework to answer this one. You need to understand the reasons why others enjoy working there. Is it a great place to advance your skills, have great challenges to add to your resume, or will it allow you to grow as a professional?

"I've heard great things about the work environment here from a few colleagues. And when I saw this job posting, it seemed to match my skills very closely. For example, I saw on the job description that you need somebody who's an expert in Java programming. This is what I focused on in both of my previous positions, and was even the focus of my academic work before graduating university. I consider myself an expert in Java and it's a skill I hope to continue specializing in."
Don't give a memorized response. While it's important to practice this pitch for a fluid delivery, don't go crazy trying to memorize it. Rather, have a general idea of what you're going to say and tailor it based on how the interview is going. For example, if an interviewer indicates that another quality or skill is more valuable to the organization, then you should be sure to work that into your response. 

What Interview Questions Does Starbucks Ask?



If asked this question, be honest and specific about your future goals, but consider this: A hiring manager wants to know a) if you've set realistic expectations for your career, b) if you have ambition (a.k.a., this interview isn't the first time you're considering the question), and c) if the position aligns with your goals and growth. Your best bet is to think realistically about where this position could take you and answer along those lines. And if the position isn't necessarily a one-way ticket to your aspirations? It's OK to say that you're not quite sure what the future holds, but that you see this experience playing an important role in helping you make that decision.
This interview question seems forward (not to mention intimidating!), but if you're asked it, you're in luck: There's no better setup for you to sell yourself and your skills to the hiring manager. Your job here is to craft an answer that covers three things: that you can not only do the work, you can deliver great results; that you'll really fit in with the team and culture; and that you'd be a better hire than any of the other candidates.
Example: "What I liked most about my last position the ability contribute in a collaborative way with other teams. Each team member was encouraged to bring new ideas to the project which were respectfully considered by all. For example, we once worked with a client who was relying on us to solve a critical issue. Our team met to discuss the situation. After I recommended a plan to resolve the issue, we took time considering the pros and the cons of the solution, building on how to make the idea better and more comprehensive. When we implemented it, it worked better and faster than everyone expected. The client was very pleased."
Job-Hunt's Working with Recruiters Expert Jeff Lipschultz is a 20+ year veteran in management, hiring, and recruiting of all types of business and technical professionals. He has worked in industries ranging from telecom to transportation to dotcom. Jeff is a founding partner of A-List Solutions, a Dallas-based recruiting and employment consulting company. Learn more about him through his company site alistsolutions.com. Follow Jeff on LinkedIn and on Twitter (@JLipschultz).
Interviewers ask personal questions in an interview to "see if candidates will fit in with the culture [and] give them the opportunity to open up and display their personality, too," says longtime hiring manager Mitch Fortner. "In other words, if someone asks about your hobbies outside of work, it's totally OK to open up and share what really makes you tick. (Do keep it semi-professional, though: Saying you like to have a few beers at the local hot spot on Saturday night is fine. Telling them that Monday is usually a rough day for you because you're always hungover is not.)"
My greatest weakness used to be procrastination. Friends who knew my work style would tease me, saying, "Panic precipitates performance." In college, I was the person who pulled all-nighters to finish their essay right before deadline. This isn't as irresponsible as it sounds—from the moment I'm assigned a project, I'm thinking about it. Most of my first and second drafts get composed mentally, so it's only a matter of writing down the final draft. And, since I have an excellent command of grammar, I don't have to spend much time proofreading or revising.
What Questions to Ask in a Job Interview
Tip: Much like the previous question about motivation, employers might ask what you are passionate about to better understand what drives you and what you care most deeply about. This can both help them understand whether you are a good fit for the role and if it fits into your larger goals. To answer, select something you are genuinely passionate about, explain why you're passionate about it, give examples of how you've pursued this passion and relate it back to the job. 

Example: "Earlier in my career I noticed that because I was so enthusiastic about my work, I had a tendency to say 'yes' when I should have been saying 'no.' At one point I ended up so overwhelmed by my workload, taking on so many projects, that I was working evenings and weekends. It was stressful, and that stress affected my production quality. I realized this was counterproductive, so I started using workload management tools to set better expectations for myself and my teammates."
Everyone disagrees with the boss from time to time, but in asking this interview question, hiring managers want to know that you can do so in a productive, professional way. "You don't want to tell the story about the time when you disagreed but your boss was being a jerk and you just gave in to keep the peace. And you don't want to tell the one where you realized you were wrong," says Peggy McKee of Career Confidential. "Tell the one where your actions made a positive difference on the outcome of the situation, whether it was a work-related outcome or a more effective and productive working relationship."
Even so, if you're asked, provide a sharp, on-point answer. Be clear and precise. If you're a great problem solver, don't just say that: Provide a few examples, pertinent to the opening, that prove you're a great problem solver. If you're an emotionally intelligent leader, don't just say that: Provide a few examples that prove you know how to answer the unasked question.