I think the most difficult situation I face as a production manager is when I have to lay off staff, either because they aren't doing their job properly or, even worse, because sales are down. When I can, I try to work with underperforming personnel to see if we can't improve their efficiency. If not, then I hand them their pink slip and give them straightforward reasons for why they are being laid off. No one wants to be fired without an explanation. When this happens, I keep my tone polite and avoid using too many "you" statements; I absolutely do not want to cast shame on them.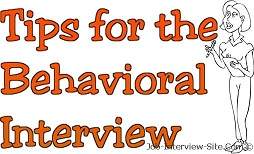 As an ER nurse, I find that the best way for me to de-stress when I'm not working is to relax outdoors, rain or shine. I've always been an avid hiker, nature photographer and trout fisher, and one of my favorite things to do is to volunteer with the U.S. Forest Service and with local salmon habitat restoration groups. I also lead group hikes on some of Mt. Baker's more challenging trails. This is where the skills I developed during my initial training as a military nurse sometimes come in handy. My current personal goal is to climb Mt. Rainier next summer. Being outdoors never fails to renew my spirit so that I'm able to be the best ER nurse I can be.  
What your interviewer is really trying to do with this question—beyond identifying any major red flags—is to gauge your self-awareness and honesty. So, "I can't meet a deadline to save my life" is not an option—but neither is "Nothing! I'm perfect!" Strike a balance by thinking of something that you struggle with but that you're working to improve. For example, maybe you've never been strong at public speaking, but you've recently volunteered to run meetings to help you be more comfortable when addressing a crowd.
Interview Questions How to Deal with Angry Customers?
How To Respond: Before your interview, try to envision how, in an ideal case scenario, you would be able to enjoy longevity with the company you are applying to. What would you like to be doing in five years? Ten? Think about how best to align your career goals to the opportunities offered by the employer. Then, in your answer, "sell" your candidacy by enthusiastically postulating how you would be able to contribute to their operations and, steadily, assume positions of increasing responsibility.
My greatest weakness used to be procrastination. Friends who knew my work style would tease me, saying, "Panic precipitates performance." In college, I was the person who pulled all-nighters to finish their essay right before deadline. This isn't as irresponsible as it sounds—from the moment I'm assigned a project, I'm thinking about it. Most of my first and second drafts get composed mentally, so it's only a matter of writing down the final draft. And, since I have an excellent command of grammar, I don't have to spend much time proofreading or revising.
What Questions to Ask in a Job Interview
"I've heard great things about the work environment here from a few colleagues. And when I saw this job posting, it seemed to match my skills very closely. For example, I saw on the job description that you need somebody who's an expert in Java programming. This is what I focused on in both of my previous positions, and was even the focus of my academic work before graduating university. I consider myself an expert in Java and it's a skill I hope to continue specializing in."
Whenever possible, you should speak about your achievements from the perspective of an employer (helping them to find new customers, helping them to improve their reputation, building good atmosphere on the workplace, earning more money, etc), rather than achievements from your own perspective (getting promoted, earning a degree or certification, etc).
This is a common one at startups (and one of our personal favorites here at The Muse). Hiring managers want to know that you not only have some background on the company, but that you're able to think critically about it and come to the table with new ideas. So, come with new ideas! What new features would you love to see? How could the company increase conversions? How could customer service be improved? You don't need to have the company's four-year strategy figured out, but do share your thoughts, and more importantly, show how your interests and expertise would lend themselves to the job.
Content -- Employers want to know you feel you can fit in at the company quickly. That means not only deliverables in the job description, but also your fit with the company culture. You will likely have to do some homework to answer this one. You need to understand the reasons why others enjoy working there. Is it a great place to advance your skills, have great challenges to add to your resume, or will it allow you to grow as a professional?
What Interview Questions Should I Ask?
Everyone disagrees with the boss from time to time, but in asking this interview question, hiring managers want to know that you can do so in a productive, professional way. "You don't want to tell the story about the time when you disagreed but your boss was being a jerk and you just gave in to keep the peace. And you don't want to tell the one where you realized you were wrong," says Peggy McKee of Career Confidential. "Tell the one where your actions made a positive difference on the outcome of the situation, whether it was a work-related outcome or a more effective and productive working relationship."
Practice Job Interview Questions
If you're unsure of where to start, review how to match your qualifications to a job. Don't forget to think beyond the job description and consider which of your skills and accomplishments make you a better candidate than the competition. For example, maybe you have an additional certification that makes you more knowledgeable about the company's product than the typical salesperson. When you're honing your pitch, remember to be positive and to reiterate your interest in the company and the position.
Employees who love their jobs naturally recommend their company to their friends and peers. The same is true for people in leadership positions -- people naturally try to bring on board talented people they previously worked with. They've built relationships, developed trust, and shown a level of competence that made someone go out of their way to follow them to a new organization.
When they ask "how did you hear about the position?", the interviewer just wants to know if you've taken the time to research the company and if you have a genuine reason for wanting to talk with them. Mention a product, a mission statement on the website, a reputation for talented employees, or whatever else seems applicable to that specific company. Come up with a great reason. Don't make it seem like they're just one company among many. Or that you're sending your resume out to them for no particular reason other than wanting a job.
Answers to this question go one of two basic ways. Candidates try to show their incredible ambition (because that's what they think you want) by providing an extremely optimistic answer: "I want your job!" Or they try to show their humility (because that's what they think you want) by providing a meek, self-deprecating answer: "There are so many talented people here. I just want to do a great job and see where my talents take me."
Example: "While I enjoyed my time learning and growing in my last job, there was a lack of opportunity in the way I wanted to progress in my career. I deeply enjoy being challenged and getting better at what I do, which I understand is a top priority for managers at your organization. That's why I'm excited to continue having conversations about this opportunity."
Being a good team player is expected, too. But what does this really mean? Getting along with everyone? That's not hard to do if you're a nice person. Pulling your weight in the office? Again, expected. What have you done, beyond your job description, that saved the team from a disaster or helped them make an impossible deadline? Have you won an award for this?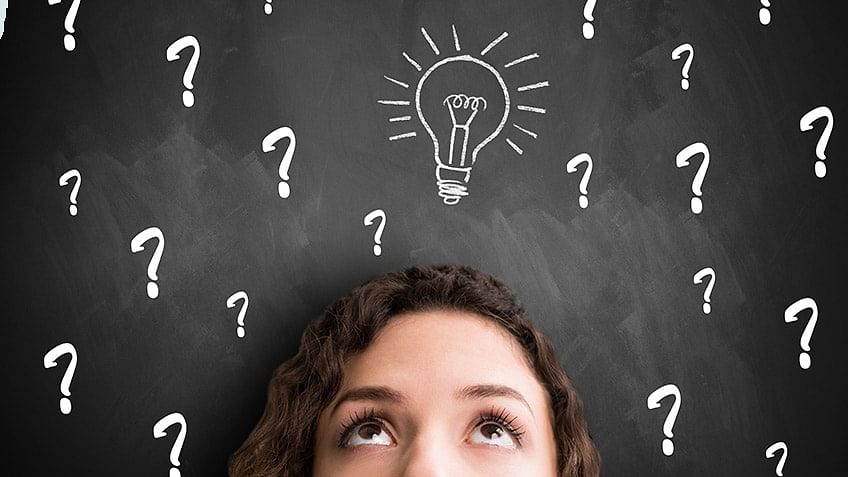 Interviewers ask personal questions in an interview to "see if candidates will fit in with the culture [and] give them the opportunity to open up and display their personality, too," says longtime hiring manager Mitch Fortner. "In other words, if someone asks about your hobbies outside of work, it's totally OK to open up and share what really makes you tick. (Do keep it semi-professional, though: Saying you like to have a few beers at the local hot spot on Saturday night is fine. Telling them that Monday is usually a rough day for you because you're always hungover is not.)"
Don't give a memorized response. While it's important to practice this pitch for a fluid delivery, don't go crazy trying to memorize it. Rather, have a general idea of what you're going to say and tailor it based on how the interview is going. For example, if an interviewer indicates that another quality or skill is more valuable to the organization, then you should be sure to work that into your response.
What They Want to Know: This question gives you an opportunity to show the interviewer what you know about the job and the company, so take time beforehand to thoroughly research the company, its products, services, culture and mission. Be specific about what makes you a good fit for this role, and mention aspects of the company and position that appeal to you most.
Being a good team player is expected, too. But what does this really mean? Getting along with everyone? That's not hard to do if you're a nice person. Pulling your weight in the office? Again, expected. What have you done, beyond your job description, that saved the team from a disaster or helped them make an impossible deadline? Have you won an award for this?