You have explained that you are looking for a sales executive who is able to effectively manage over a dozen employees. In my 15 years of experience as a sales manager, I have developed strong motivational and team-building skills. I was twice awarded manager-of-the-year for my innovative strategies for motivating employees to meet and surpass quarterly deadlines. If hired, I will apply my leadership abilities and strategies to achieve profit gains in this position.
This is a toughie, but one you can be sure you'll be asked. Definitely keep things positive—you have nothing to gain by being negative about your past employers. Instead, frame things in a way that shows that you're eager to take on new opportunities and that the role you're interviewing for is a better fit for you than your current or last position. For example, "I'd really love to be part of product development from beginning to end, and I know I'd have that opportunity here." And if you were let go? Keep it simple: "Unfortunately, I was let go," is a totally OK answer.
I think the most difficult situation I face as a production manager is when I have to lay off staff, either because they aren't doing their job properly or, even worse, because sales are down. When I can, I try to work with underperforming personnel to see if we can't improve their efficiency. If not, then I hand them their pink slip and give them straightforward reasons for why they are being laid off. No one wants to be fired without an explanation. When this happens, I keep my tone polite and avoid using too many "you" statements; I absolutely do not want to cast shame on them.  

Questions about your family status, gender ("How would you handle managing a team of all men?"), nationality ("Where were you born?"), religion, or age, are illegal—but they still get asked (and frequently). Of course, not always with ill intent—the interviewer might just be trying to make conversation—but you should definitely tie any questions about your personal life (or anything else you think might be inappropriate) back to the job at hand. For this question, think: "You know, I'm not quite there yet. But I am very interested in the career paths at your company. Can you tell me more about that?"
Companies ask this for a number of reasons, from wanting to see what the competition is for you to sniffing out whether you're serious about the industry. "Often the best approach is to mention that you are exploring a number of other similar options in the company's industry," says job search expert Alison Doyle. "It can be helpful to mention that a common characteristic of all the jobs you are applying to is the opportunity to apply some critical abilities and skills that you possess. For example, you might say 'I am applying for several positions with IT consulting firms where I can analyze client needs and translate them to development teams in order to find solutions to technology problems.'"
Tip: Often hiring managers ask about your future goals to determine whether or not you're looking to stay with the company long-term. Additionally, this question is used to gauge your ambition, expectations for your career and your ability to plan ahead. The best way to handle this question is to determine your current career trajectory and how this role plays into helping you reach your ultimate goals.
Keep it positive. Always try to put a positive slant on your responses to questions. It's better to give the impression that you're more motivated by the possibility of new opportunities than by trying to escape a bad situation. In addition, it's important to avoid bashing your current organization, colleagues or supervisor. An employer is not likely to want to bring on someone who talks negatively about a company.
Example: "I would say that as a security officer, I'm vigilant, proactive and committed to ensuring safe, secure, and orderly environments. In my last incident response rating, I received a 99% against the team average, which has been at around 97% over the past 3 years. I like to be thorough, documenting all incidents. I'm also a lifelong learner, always seeking out the latest security equipment and techniques to patrol buildings. I frequently make suggestions to management about security improvements and changes as my motivation comes from making a meaningful contribution."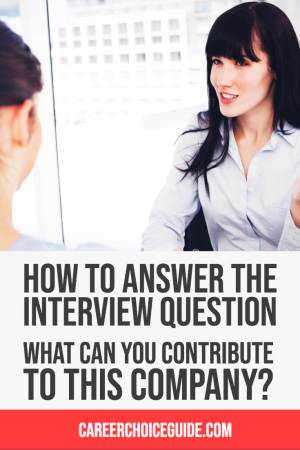 OK, if you get the admittedly much tougher follow-up question as to why you were let go (and the truth isn't exactly pretty), your best bet is to be honest (the job-seeking world is small, after all). But it doesn't have to be a deal-breaker. Share how you've grown and how you approach your job and life now as a result. If you can position the learning experience as an advantage for this next job, even better.
Example: "When it comes to managing people, my teaching philosophy is to start by asking questions that hopefully get the person to come to a new conclusion on their own. This way, they feel ownership over the learning rather than feeling micro-managed. For example, in my last role, I was editing an article written by a copywriter I managed. The story didn't have a clear focus or hook. In a one-on-one meeting, I asked her what she thought was the main point of the article if she had to sum it up in a sentence. From there, I asked if she thought the focus was clear in the article. She didn't think it was clear and instead thought she should rework her introduction and conclusion. As a result, the article improved and my direct report learned a valuable writing lesson that she carried into her future work."
Example: "I would say that as a security officer, I'm vigilant, proactive and committed to ensuring safe, secure, and orderly environments. In my last incident response rating, I received a 99% against the team average, which has been at around 97% over the past 3 years. I like to be thorough, documenting all incidents. I'm also a lifelong learner, always seeking out the latest security equipment and techniques to patrol buildings. I frequently make suggestions to management about security improvements and changes as my motivation comes from making a meaningful contribution."