I think the most difficult situation I face as a production manager is when I have to lay off staff, either because they aren't doing their job properly or, even worse, because sales are down. When I can, I try to work with underperforming personnel to see if we can't improve their efficiency. If not, then I hand them their pink slip and give them straightforward reasons for why they are being laid off. No one wants to be fired without an explanation. When this happens, I keep my tone polite and avoid using too many "you" statements; I absolutely do not want to cast shame on them.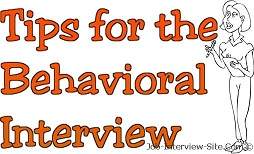 Here are the 50 most frequently-asked questions that are posed in interviews. Be prepared to go into some detail about your work history; you may also be asked behavioral or situational questions which require you to provide an anecdote about how you have handled a work challenge in the past or, alternatively, how you would approach a situation in the future.
What They Want to Know: This question gives you an opportunity to show the interviewer what you know about the job and the company, so take time beforehand to thoroughly research the company, its products, services, culture and mission. Be specific about what makes you a good fit for this role, and mention aspects of the company and position that appeal to you most.
Tell a story. Take your qualification and share a brief story that illustrates how you've effectively used it in a previous work experience. Begin by discussing what you believe the employer is looking for, and then explain, using your qualification and your anecdote, how you fulfill that need. Your answer should be no more than one to two minutes long.
Interview Questions to Ask?
Tip: Like the previous question, hiring managers often include this question to make sure you understand the role and give you an opportunity to highlight your relevant skills. In addition to thoroughly reading the job description, it can be helpful to compare the role requirements against your skills and experience. Choose a few things you particularly enjoy or excel at, and focus on those in your answer.
Of course, if you have an issue that is very important to you that could be a deal-breaker (like company culture), you can mention it. Just be prepared for them to take one extreme or the other. For example, maybe you only want to work for companies that buy from vendors in your home country. The hiring manager will let you know if their company does this. And if they don't, I guess the interview is over.
Any candidate can read and regurgitate the company's "About" page. So, when interviewers ask this, they aren't necessarily trying to gauge whether you understand the mission—they want to know whether you care about it. Start with one line that shows you understand the company's goals, using a couple key words and phrases from the website, but then go on to make it personal. Say, "I'm personally drawn to this mission because…" or "I really believe in this approach because…" and share a personal example or two.