When they ask "how did you hear about the position?", the interviewer just wants to know if you've taken the time to research the company and if you have a genuine reason for wanting to talk with them. Mention a product, a mission statement on the website, a reputation for talented employees, or whatever else seems applicable to that specific company. Come up with a great reason. Don't make it seem like they're just one company among many. Or that you're sending your resume out to them for no particular reason other than wanting a job.

First of all, don't feel overwhelmed by the process. We're going to start by matching your qualifications to the job requirements, brainstorming how these qualifications play out in real life, and then reviewing what makes you stand out as a candidate. Jot down notes as you go through each step. Then we'll work to combine them into a concise answer.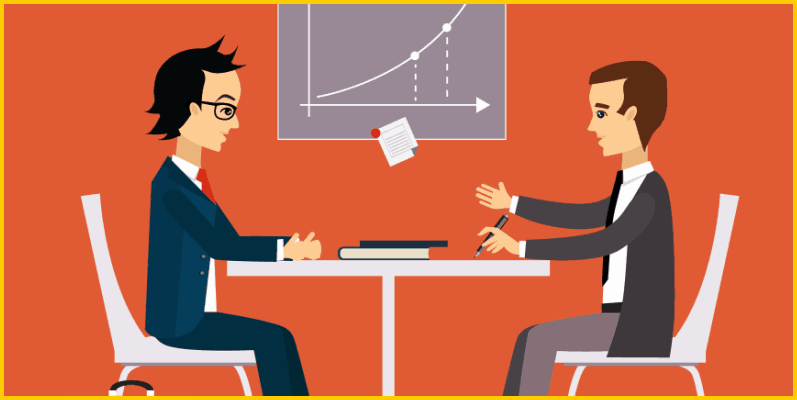 Example: "It was the first day of my boss's two-week vacation and our agency's highest-paying client threatened to leave because he didn't feel he was getting the personalized service he was promised. I spent my lunch hour on the phone with him, talking through his concerns. We even brainstormed ideas for his next campaign. He was so grateful for the personal attention that he signed another six-month contract before my boss even returned from her trip."
If you were unemployed for a period of time, be direct and to the point about what you've been up to (and hopefully, that's a litany of impressive volunteer and other mind-enriching activities, like blogging or taking classes). Then, steer the conversation toward how you will do the job and contribute to the organization: "I decided to take a break at the time, but today I'm ready to contribute to this organization in the following ways."
Keep it positive. Always try to put a positive slant on your responses to questions. It's better to give the impression that you're more motivated by the possibility of new opportunities than by trying to escape a bad situation. In addition, it's important to avoid bashing your current organization, colleagues or supervisor. An employer is not likely to want to bring on someone who talks negatively about a company.
Tip: Interviewers ask this question to make sure your expectations are in line with the amount they've budgeted for the role. If you give a salary range exceedingly lower or higher than the market value of the position, it gives the impression that you don't know your worth. Research the typical compensation range for the role on Indeed Salaries, and tend toward the higher side of your range. Be sure to let the hiring manager know if you're flexible with your rate.
What They Want to Know: The interviewer wants to know why you're an excellent fit for the job. Try to answer questions about yourself without giving too much, or too little, personal information. You can start by sharing some of your personal interests and experiences that don't relate directly to work, such as a favorite hobby or a brief account of where you grew up, your education and what motivates you. You can even share some fun facts and showcase your personality to make the interview a little more interesting.