Don't give a memorized response. While it's important to practice this pitch for a fluid delivery, don't go crazy trying to memorize it. Rather, have a general idea of what you're going to say and tailor it based on how the interview is going. For example, if an interviewer indicates that another quality or skill is more valuable to the organization, then you should be sure to work that into your response.
As an ER nurse, I find that the best way for me to de-stress when I'm not working is to relax outdoors, rain or shine. I've always been an avid hiker, nature photographer and trout fisher, and one of my favorite things to do is to volunteer with the U.S. Forest Service and with local salmon habitat restoration groups. I also lead group hikes on some of Mt. Baker's more challenging trails. This is where the skills I developed during my initial training as a military nurse sometimes come in handy. My current personal goal is to climb Mt. Rainier next summer. Being outdoors never fails to renew my spirit so that I'm able to be the best ER nurse I can be.  
However, after I landed my first job as a content writer, it became clear that while this process worked for me (I've never missed a deadline), it made my editor extremely nervous. And so I've learned to set "early" deadlines for myself, at least 24 hours before the actual deadline, so that my projects now always arrive with plenty of time to spare.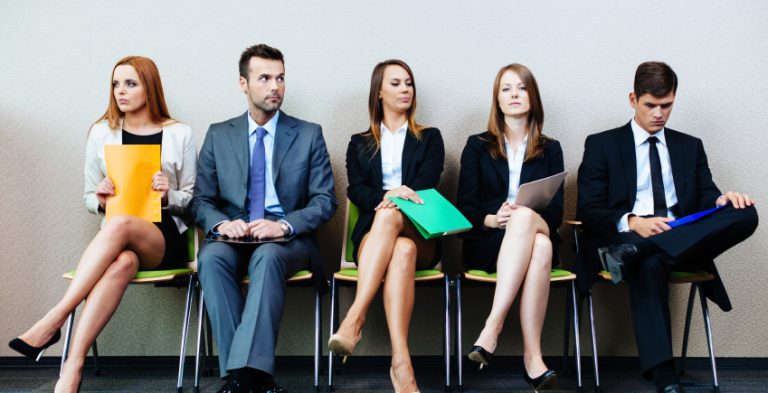 "In my last job, we were facing a tough deadline and my boss was out for the day. Our client was expecting a project to be delivered by 5PM, but we were far behind schedule. I took the lead on the project, delegated tasks to the four other team members in a way that I thought would utilize everyone's strengths best. And then I re-organized my own personal tasks so I could dedicate my entire day to contributing to this project as well. The project was a success and we delivered the work on-time. I went on to lead more projects after that, and used what I learned to be a better project manager."
What They Want to Know: Another typical question interviewers will ask is about your weaknesses. Do your best to frame your answers around positive aspects of your skills and abilities as an employee, turning seeming "weaknesses" into strengths. You can also share examples of skills you have improved, providing specific instances of how you have recognized a weakness and taken steps to correct it.
I'm not someone who is energized by or thrives in stressful environments. My first step in managing stress is to try to circumvent it by keeping my work processes very organized, and my attitude professional. When customers or associates come to me with issues, I try to look at things from their perspective, and initiate a collaborative problem-solving approach to keep the situation from escalating. I find that maintaining an efficient, congenial office with open lines of communication automatically reduces a lot of workplace stress. Of course, sometimes unanticipated stressors will arise. When this happens, I just take a deep breath, remembering that the person I'm dealing with is frustrated with a situation, not with me. I then actively listen to their concerns and make a plan to resolve the issue as quickly as possible.  
Any candidate can read and regurgitate the company's "About" page. So, when interviewers ask this, they aren't necessarily trying to gauge whether you understand the mission—they want to know whether you care about it. Start with one line that shows you understand the company's goals, using a couple key words and phrases from the website, but then go on to make it personal. Say, "I'm personally drawn to this mission because…" or "I really believe in this approach because…" and share a personal example or two.